Spring Semester Student Parking Permit Sales Open This Week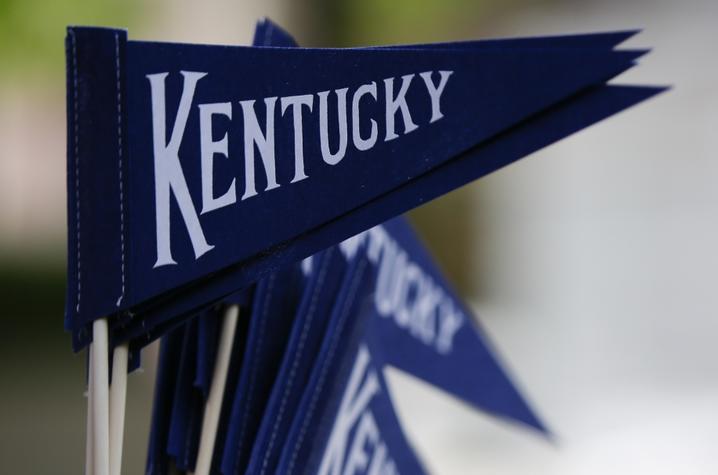 LEXINGTON, Ky. (Dec. 12, 2018) — Beginning this week, University of Kentucky Transportation Services is offering 2019 student spring semester parking permits for sale online and on-site at the Transportation Services' office, located in the Press Avenue Garage (PS #6), 721 Press Ave.
Periphery (K), remote (X) and off-peak (O) permits are all available for online purchase, along with C-BCTC and off-peak permits for Bluegrass Community and Technical College students who park at the Cooper campus.
In addition, permits for graduate/family on-campus residents living in Greg Page, Shawneetown or the Seminary areas for R19, R29 and R30 parking are also available. Students seeking these residential permits must purchase them in person.
Online orders placed on or after Thursday, Dec. 20, must be picked up at the Transportation Services' office. The cut-off date for online permit purchase is Thursday, Jan. 10, 2019. After that date, all permit purchases must be in person.
If you have an outstanding parking citation, it must be paid before a new permit can be issued. Citations can be paid online or in person.
The Kroger Field periphery (K) lots (Red, Blue, Commonwealth Drive and Soccer/Softball Field) will not be controlled for permits during the semester break, beginning on Saturday, Dec. 15. These lots will return to normal control on Wednesday, Jan. 9, 2019, so valid permits must be properly displayed by that date. For a list of dates when other lots resume control, visit the Student Permits Calendar.
Eligible students who do not have a parking permit or who want to upgrade from a K permit may submit a lottery request online for commuter (C) and residential (R) permits, provided they meet the eligibility requirements. Drawings are typically held two to three weeks after the beginning of the semester and notification is sent to lottery winners via email.
Off-peak (O) and remote (X) permits cost $74, while spring semester periphery (K) permits are $136 and spring semester C-BCTC permits are $148.