UK Has 78 Student-Athletes on SEC First-Year Academic Honor Roll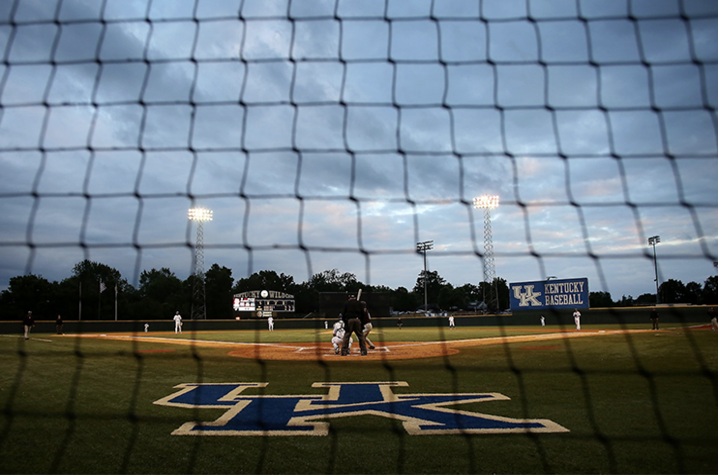 LEXINGTON, Ky. (July 18, 2018) — Student-athletes at the University of Kentucky combined to earn a total of 78 spots on the Southeastern Conference First-Year Academic Honor Roll, the league announced recently. 
Kentucky was fourth overall for having the most student-athletes on the list. UK had the most honorees in the sport of baseball (19), while tying for the top spot in women's basketball (four) and gymnastics (five).
The 2017-18 First-Year Academic Honor Roll is based on grades from the 2017 summer and fall terms, along with the 2018 spring term. A student-athlete must have a 3.0 grade-point average for the entire year to earn a place on the honor roll. 
The number of students on the first-year honor roll continues a cascade of good academic news and bodes well for the continued long-term success of UK student-athletes.
UK athletes have a composite grade-point average above 3.0 for 12 consecutive semesters.
UK has never incurred a penalty in the 14-year history of the NCAA Academic Progress Rate.
UK athletes have broken or tied the school record for graduation rate every year since the NCAA established that statistic in 2005.
Kentucky representatives:
Student-Athlete – Sport – Major
Ben Aklinski – baseball – communication
Troy Black – baseball – communication
Trey Dawson – baseball – business management
Brad Dobzanski – baseball – kinesiology
Zach Haake – baseball – communication
Spencer Harbert – baseball – kinesiology
Daniel Harper – baseball – business management
Garrett Hastings – baseball – finance
Cameron Hill – baseball – community and leadership development
Ryan Johnson – baseball – communication
Tanner Johnson – baseball – business management
Ben Jordan – baseball – biology
Coltyn Kessler – baseball – communication
Trip Lockhart – baseball – communication
Grant Macciocchi – baseball – communication
Austin Marozas – baseball – business management
Andrew Miller – baseball – communication
Alex Rodriguez – baseball – communication
Ryan Shinn – baseball – communication
Jemarl Baker – men's basketball – undeclared/College of Agriculture, Food and Environment
Jarred Vanderbilt – men's basketball – undeclared/College of Agriculture, Food and Environment
Dorie Harrison – women's basketball – business management; marketing
KeKe McKinney – women's basketball – psychology
Kameron Roach – women's basketball – kinesiology
Tatyana Wyatt – women's basketball – biology
Alexander Mortimer – men's cross country – finance
Brooke Nohilly – women's cross country – family sciences
Madisyn Peeples – women's cross country – kinesiology
Abule Abadi-Fitzgerald – football – undeclared/College of Arts and Sciences
Yusuf Corker – football – economics
Joshua Paschal – football – undeclared/College of Arts and Sciences
Clevan Thomas Jr. – football – community and leadership development
Zach Norris – men's golf – finance
Leonie Bettel – women's golf – civil engineering
Claire Cameron – women's golf – communication
Madison Averett – gymnastics – undeclared/ College of Fine Arts
Mackenzie Harman – gymnastics – kinesiology
Katherine Marianos – gymnastics – business management; marketing
Megan Monfredi – gymnastics – kinesiology
Allison Snyder – gymnastics – agricultural and medical biotechnology
Henrik Larsen – rifle – kinesiology
Hailee Sigmon – rifle – career and technical education
Nick Blassou – men's soccer – chemistry
Kalil Elmedkhar – men's soccer – undeclared/Gatton College of Business and Economics
Enrique Facusse – men's soccer – business management
Luis Hernandez – men's soccer – computer science
Leon Jones – men's soccer – chemical engineering
Bailey Rouse – men's soccer – civil engineering
Taya Edwards – women's soccer – nursing
Yuuka Kurosaki – women's soccer – undeclared/College of Arts and Sciences
Jessica Lazo – women's soccer – integrated strategic communication
Eva Mitchell – women's soccer – marketing
Caroline Newland – women's soccer – nursing
Sophie Stewart-Hobbs – women's soccer – undeclared/Gatton College of Business and Economics
Grace Baalman – softball – art studio
Autumn Humes – softball – kinesiology
Lauren Johnson – softball – integrated strategic communication
Mallory Peyton – softball – undeclared/College of Health Sciences
Andrew Huenniger – men's swimming and diving – community and leadership development
Chase Lane – men's swimming and diving – kinesiology
Daniel Orcutt – men's swimming and diving – business management
Hank Siefert – men's swimming and diving – undeclared/Gatton College of Business and Economics
Nicholas Smith – men's swimming and diving – business management
Bailey Bonnett – women's swimming and diving – elementary education
Lauren Denham – women's swimming and diving – marketing
Lauren Edelman – women's swimming and diving – business management
Jaida Garrett – women's swimming and diving – psychology
Hayley Griesser – women's swimming and diving – communication sciences and disorders
Jaclyn Hill – women's swimming and diving – kinesiology
Olivia Huffman – women's swimming and diving – psychology
Payton Neff – women's swimming and diving – psychology
Matthew Peare – men's track and field – communication
Jelani Walker – men's track and field – chemistry
Celera Barnes – women's track and field – kinesiology
Alison D'Alessandro – women's Track and Field – mathematics; psychology
Carly Hinkle – women's track and field – animal sciences
Gabby Curry – volleyball – business management
Madison Lilley – volleyball – integrated strategic communication
Kendyl Paris – volleyball – kinesiology
Avery Skinner – volleyball – communication sciences and disorders