Club Baseball Tourney to Help Save Second Base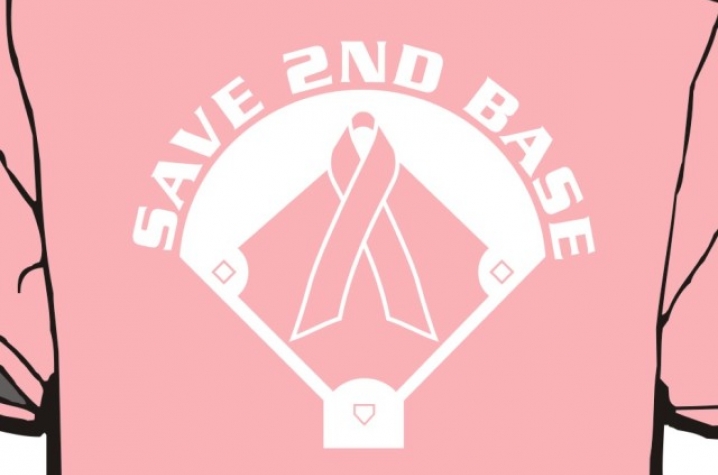 LEXINGTON, Ky. (Oct. 16, 2009) – October is Breast Cancer Awareness Month. In honor of this important cause, UK's Club Baseball Team is hosting the "Save Second Base" tournament this weekend. Games are scheduled throughout the day, beginning at 10 a.m. Saturday, Oct. 17, at Constitution Park on Lexington's north side.
UK will play Xavier University at 1 p.m. and Wright State University at 7 p.m. on Saturday. The University of Cincinnati is also participating in the tournament, and Sunday's games will be determined by Saturday's results. The championship game is scheduled for 4 p.m. Sunday.
"We're hosting the tournament because it gives us an opportunity to play the sport we love while giving back to a great cause," said Pete Jones, a member of the UK Club Baseball Team. "Breast cancer research is a special cause for us because one of our player's mothers is a survivor. Her son had his teammates to help him deal with the situation while she was being treated. Now that she is cancer free, it's great to have her in the stands cheering us on. She makes it to all of our home games, and she was there for our first two World Series Championship wins. Hosting this tournament is our way of giving back."
A portion of the proceeds from the tournament will go to the Susan G. Komen Breast Cancer Foundation.
UK's Club Baseball Team is the current Division II National Club Baseball Association World Series Champion, their second year in a row winning the title. For the 2009-2010 season, the team is making the jump to Division I and will compete in the South Atlantic West Conference.
For more information about the UK Club Baseball Team, please contact Pete Jones. For more information on club sports, visit here.