Eleven New Gaines Scholars Named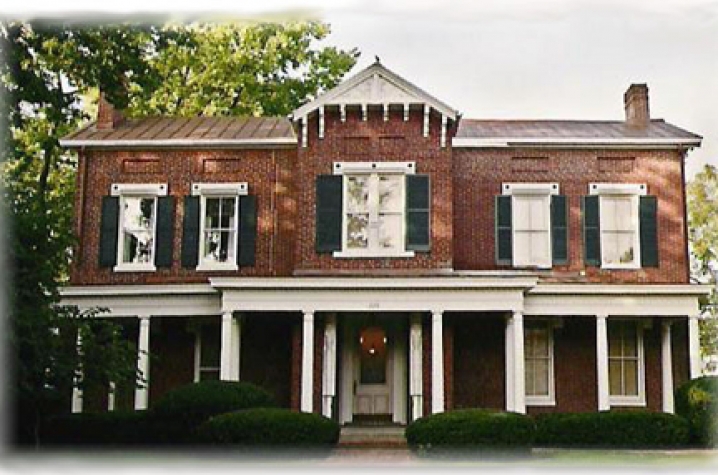 LEXINGTON, Ky. (March 31, 2010) − The University of Kentucky Gaines Center for the Humanities has selected 11 outstanding undergraduates as new scholars for the university's Gaines Fellowship Program for the 2010-11 and 2011-12 academic years.
Gaines Fellowships are given in recognition of students' outstanding academic performance, demonstrated ability to conduct independent research, interest in public issues, and desire to enhance understanding of the human condition through the humanities. Fellowships are awarded for the tenure of a student's junior and senior years, or for the last two years of a five-year program; students in all disciplines and with any intended profession are given equal consideration.
The 11 students selected as Gaines Scholars are as follows:
- Jessica Anderson, of Monclova, Ohio, majoring in international studies;
- Zachary Davis, of Lexington, majoring in sustainable agriculture and sociology;
- Martha Groppo, of Nicholasville, Ky., majoring in history and journalism;
- Claire Heitzman, of Louisville, Ky., majoring in classics;
- Lauren Ison, of Greenup, Ky., majoring in chemistry;
- Ashleigh Lovelace, of Raceland, Ky., majoring in English and arts administration;
- Shady El-Maraghi, of Lexington, majoring in biology and French;
- Hannah Osborne, of Adolphus, Ky., majoring in political science and history;
- Lena Reich, of Union, Ky., majoring in international studies and Spanish;
- Katherine VanHoose, of Paducah, Ky., majoring in architecture; and
- Ainsley Wagoner, of Lexington, majoring in interior design. 
All Gaines Fellows take a specially designed, four-credit-hour per semester seminar in the humanities both semesters of their junior year. Each of these students will complete a major independent study project in their senior year, earning them between six and 15 credit hours. The Gaines Fellowship carries a stipend of $2,000 in a scholar's junior year and $3,000 in the senior year.
In addition to the course requirements, Gaines Fellows enjoy a rich program of field trips, lectures, and other activities designed to widen and deepen their educational experience.
Being chosen as a Gaines Fellow is an affirmation for hard working students. "It is the realization of everything I've striven for as a student, an honor I am so thankful to have received," said Ashleigh Lovelace.
Founded in 1984 by a gift from John and Joan Gaines, the Gaines Center functions as a laboratory for imaginative and innovative education. Devoted to cultivating an appreciation of the humanities in its students and faculty, the Gaines Center embraces varied paths of knowledge, and particularly strives to integrate creative work with traditional academic learning.