Get Over the Midweek Slump with 'Hump Day'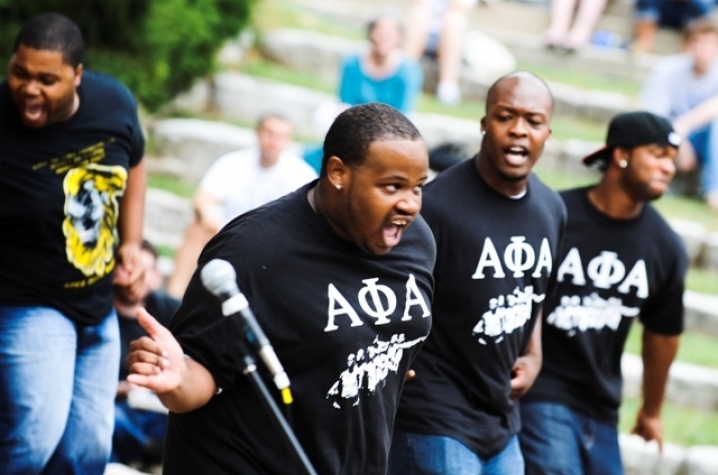 LEXINGTON, Ky. (Sept. 15, 2009) -- UK's National Pan-Hellenic Council (NPHC) and the Cats Den are bringing excitement to Wednesday as only they know how and are inviting all of campus to enjoy Hump Day. Hump Day is a patio party every other Wednesday from 11 a.m. until 1 p.m. starting this Wednesday, Sept. 16, and ending Oct. 21.
Hump Day is a celebration of making it to the middle of the week. There will be free food, prizes, trivia and entertainment. All of UK's NPHC chapters will be participating in Hump Day: Alpha Phi Alpha, Alpha Kappa Alpha, Omega Psi Phi, Delta Sigma Theta, Phi Beta Sigma, Zeta Phi Beta, Sigma Gamma Rho and Iota Phi Theta.
NPHC fraternities and sororities will be there and you can expect to experience strolling, calls and chants. Each Hump Day two organizations will be highlighted and will perform a small step routine.
"Trust me, this is an event that you will not want to miss," James Davidson, organizer of the event and member of Alpha Phi Alpha Fraternity Inc., said. "It's only going to come around four times this semester, so don't be the one who missed out on a great time."
Click here to view a promotional video about the event. An additional video is located here.