Got Volunteer Opportunities? We Do!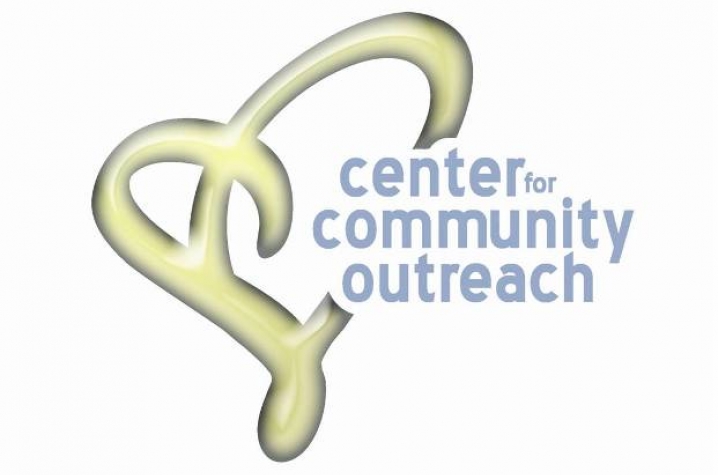 LEXINGTON, Ky. (Feb. 4, 2010) − This week the Center for Community Outreach (CCO) offers the following volunteer opportunities:
FUSION
Interested in becoming more involved with the largest service day event in Kentucky? If so, join the UK FUSION committee! Applications are available at the information desk in the Center for Student Involvement (CSI), located in the Student Center, and are due by Feb. 8 at 5 p.m.
Helping Hands
The Helping Hands program will be going to the George Privett Recovery Center on Saturday, Feb. 6, to watch the UK basketball game against LSU at 3:30 p.m. The men at the center are getting ready to transition back into society and love to have one on one interaction with students. We will be bringing some board games and card games and volunteers are more than welcome to bring their own as well. Please e-mail Ashley Williamson at helpinghands.cco@gmail.com to participate.
ProjectHealth
ProjectHealth will be going to the Hope Lodge on Feb. 11 from 6 p.m. to 8 p.m. to host a taco salad bar dinner and volunteers are desperately needed to bring food items. Some examples of items needed include: lettuce, cheese, tortilla chips, drinks and desserts. Volunteers also are need to help cook and clean up. Volunteers will be able to eat and socialize with the residents. The Hope Lodge provides free housing for cancer patients and their caregivers while patients are receiving medical treatment here in Lexington. Please e-mail ProjectHealth.CCO@gmail.com if you are able to donate food items and/or volunteer during the dinner.
PAWS
PAWS in the Classroom will be visiting Cassidy Elementary Friday, Feb. 12, at 2 p.m. Volunteers will make Valentine/pet cards with the third-graders. Please e-mail cco.paws@gmail.com if you have any questions.
In addition, the following volunteer opportunities are ongoing:
Ashland Terrace Retirement Home (very close to campus) has a resident who likes to play cards every night around 7:30 or 8 p.m. If interested in meeting her, e-mail Laura Hatfield at

laura.hatfield@uky.edu

.
Volunteer with preschool-age children: Children ages 3-4 attend the program Monday through Friday from 7:45 a.m. to 5:15 p.m. Volunteers give the children one-on-one time and assist the teachers.




After School Program volunteering: Children ages 5-12 attend the program Monday-Friday from 3 to 6 p.m. Volunteers play sports, help with homework and do arts and crafts with the children.
Kid's Cafe: Monday, Wednesday and Friday, volunteers cook a well-balanced meal for the students from 3:30 to 4:30 p.m. Volunteers are especially needed for Monday and Friday.
Clothing Bank: The clothing bank is open Monday-Friday from 9 a.m. to noon. Volunteers organize new donations and oversee operations.
Office Assistance: The CCO needs additional help in the office Monday-Friday throughout the day. Volunteers answer phones, assist clients and complete food referrals. If you are interested in volunteering, e-mail Lauren Marx at

lauren.e.marx@gmail.com

or call (859) 255-1047.
Volunteer with veterans: Individuals interested in volunteering at the Lexington Veterans Affairs (VA) Medical Center should plan to attend one of the new volunteer orientation sessions. The next session offered will be

Saturday, Feb. 6 at 10 a.m. You will receive information on the Department of Veterans Affairs, the Lexington VA Medical Center, a listing of volunteer opportunities, the application process to become a volunteer and various training topics. The sessions last approximately one and a half hours. The sessions will be held in the 2nd floor Auditorium at the VA's Cooper Drive Division (take the elevators across from the Parking Garage elevators to the 2nd floor). Please contact the VA Voluntary Service office at (859) 281-4930 if you would like to be scheduled to attend a session or you need additional information.
Founded in August 2002, the CCO is a student-driven program that is intended to foster the development of leaders who make a difference in their communities. Through a team of student volunteers and student staff, special services and programs are offered that afford UK students the opportunity to use their talents and energy while helping others.
The mission of the CCO is to serve, connect and unite the University of Kentucky with the surrounding community in collaborative efforts to promote life-long community service. The CCO is open Monday-Friday while classes are in session. Please stop by for referrals to agencies and other information.
For any questions, contact the CCO at (859)-257-9385 or by e-mail at volunteer.ukcco@gmail.com.