Journalism Sophomore Is Miss Teen U.S.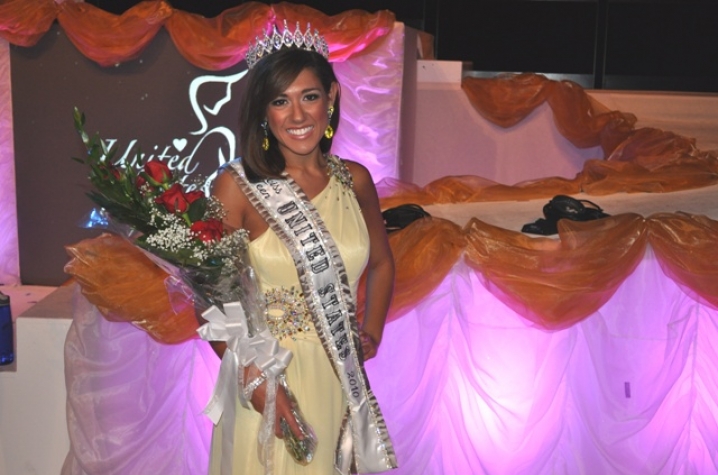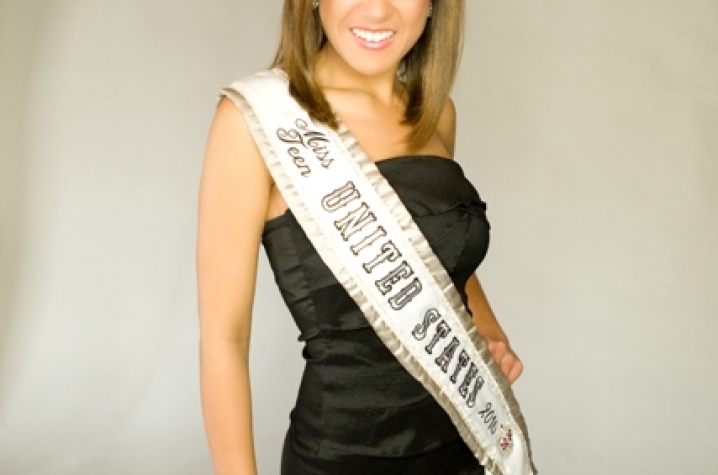 LEXINGTON, Ky. (Sept. 29, 2010) − Candice Cruz, a sophomore broadcast journalism student in the University of Kentucky's School of Journalism and Telecommunications, recently won the Miss Teen United States Pageant in Las Vegas, Nev. The Brandenburg native and Meade County High School graduate beat out 25 other contestants from across the country to take the title.

"It's giving me so many opportunities," said Cruz. "I feel like the community service I'm doing this year will help me persevere at UK, as well as opening doors and networks for journalism in the future."

Cruz began competing in pageants after becoming her high school's homecoming queen. She started with Kentucky's homecoming queen pageant, where she was first runner-up.

"The girl who won told me I should do more pageants," Cruz said. "I did about five county pageants last summer, and placed in all of them."

In the future, Cruz hopes to compete in the Miss Kentucky pageant. But for now, she's concentrating on her studies at UK.

"I love the opportunities I now have to pursue a career in journalism and the wonderful facilities that UK can provide," said Cruz. "I feel as though when I graduate I will be prepared to step out into the real world, and the journalism program has been very warm, welcoming and supportive of all of my endeavors."

Aside from journalism, Cruz is also passionate about being involved on campus. Her impressive list of current extracurricular activities includes: member of Alpha Delta Pi sorority; vice president of scholarship for UK's Panhellenic Council; UK Visitor Center employee and campus tour guide; K Book editorial staff member; Wildcat Student TV Sports Zone reporter; UK 101 Peer Instructor; Core Team member for UK campus Rent the Runway; and Greek Ambassador.

"I truly believe that all of these extracurriculars have made my experience here at UK an amazing one," said Cruz. "I absolutely love this campus and community, and I have been very lucky to meet and work with so many amazing people, students and staff."

Despite her new title, Cruz remains humble and grateful for the entire pageant experience. "My family, coach and friends were there every step of the way with love, support and guidance," said Cruz. "I loved meeting each of the girls. Every single one was unique and beautiful, inside and out."

For more information about the United States Pageant, go to www.unitedstatespageant.com.