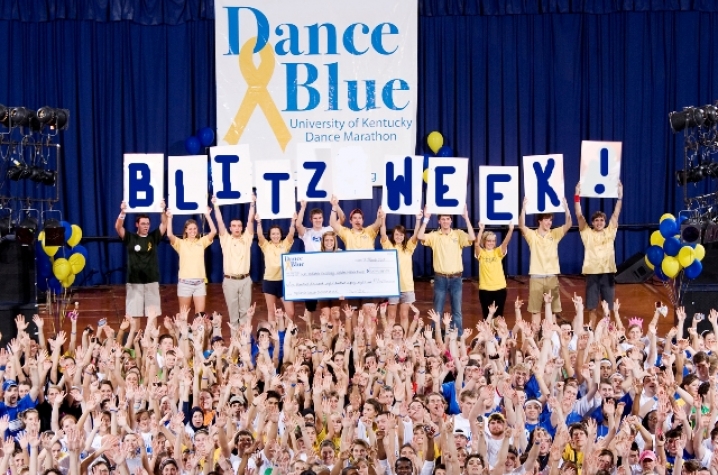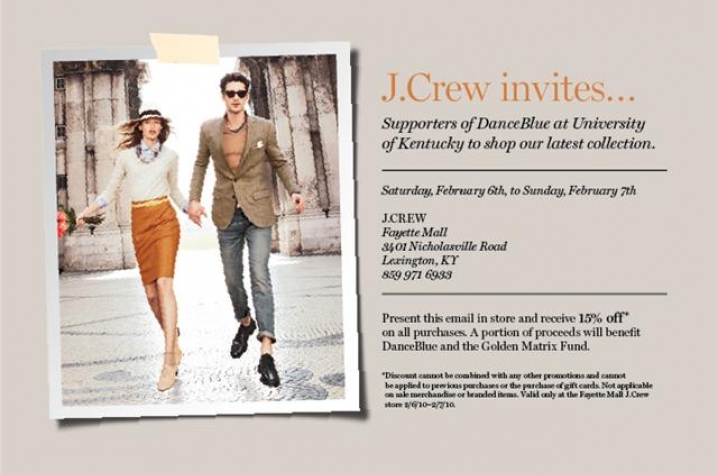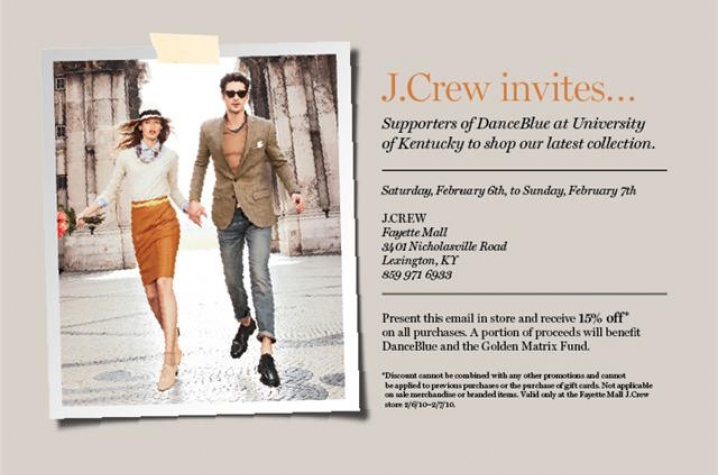 LEXINGTON, Ky. (Feb. 2, 2010) – DanceBlue is celebrating a milestone this year; 2010 marks DanceBlue's fifth anniversary. With the big day just over a month away, DanceBlue is excited to have a series of events to get the campus and the community ready for the main event!
DanceBlue 2010 will be March 5 and 6 at Memorial Coliseum on UK's campus, but you can get in the spirit all week at the following events:
Tuesday, Feb. 2
Stop By a DanceBlue Table
All day
Visit DanceBlue volunteers at locations across campus as they tell you how to get involved in this year's marathon.
Wednesday, Feb. 3
Stop the Bop
Until we've met our goal!
At various campus locations, we'll be playing "I'm Blue" by EIFFEL 65 until we've raised enough money to turn it off! Stop by and donate!
Thursday, Feb. 4
DanceBlue and Student Activities Board are proud to present Eric Hutchinson
Student Center Grand Ballroom
8 p.m.
Are you ready to "Rock and Roll" with two of the biggest organizations on campus? At 8 p.m. on Thursday, Feb. 4, singer-songwriter Eric Hutchinson will be performing in the Harris Grand Ballroom at the University of Kentucky. This event is hosted by the Student Activities Board (SAB) and proceeds from the show will benefit DanceBlue, an organization dedicated to raising funds for the Pediatric Oncology Clinic at UK. Tickets are $15 and can be purchased at the Student Center Ticket Office or through www.ticketmaster.com.
Thursday is also the team fundraiser deadline for the marathon! In order to be a dancer, funds must be turned in by 4 p.m. Dancer registration will begin Monday, Feb. 8 and ends Thursday, Feb. 11 at 4 p.m.
Friday, Feb. 5
Cuisine for a Cause at Buddy's Bar and Grill
Buddy's Bar and Grill
5 p.m. – 11 p.m.
Dine at one of Lexington's coolest restaurants, Buddy's Bar and Grill, on Friday and ten percent for your meal will go to DanceBlue. For more information about Buddy's visit www.buddysbarandgrill.com.
Saturday, Feb. 6, and Sunday, Feb. 7
J. Crew Shopping Day
J. Crew – Fayette Mall
9 a.m. – 9 p.m., Saturday; Noon – 6 p.m., Sunday
Stock up on new gear for spring break and benefit DanceBlue! All weekend receive 15 percent off select merchandise and 10 percent of your sale will go to DanceBlue. For flyers, visit the Center for Community Outreach, DanceBlue's Facebook page or print the flyer below.
"Our leadership team has been working hard to plan these events and we hope that you will help us make blitz week a huge success," Kelsey Webster, overall DanceBlue chair, said.
DanceBlue began in 2005 and is UK's 24-hour no-sleeping, no-sitting dance marathon to raise money for the Pediatric Oncology Clinic at the Kentucky Children's Hospital. Since DanceBlue began, UK students have raised more than $1.3 million dollars for children's cancer research.
For more information about blitz week, contact Kara Sutton, campus marketing chair, at kasutton88@uky.edu.
Follow DanceBlue on Twitter at www.twitter.com/UKDanceBlue and on Facebook at www.facebook.com/danceblue.