Know When to Hold 'em, Know When to Fold 'em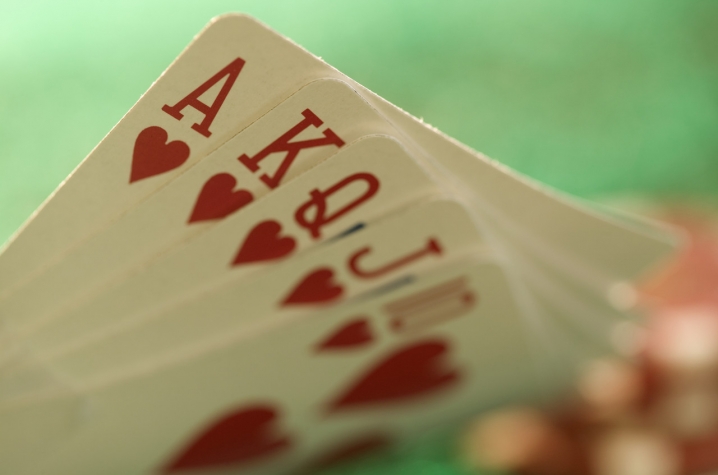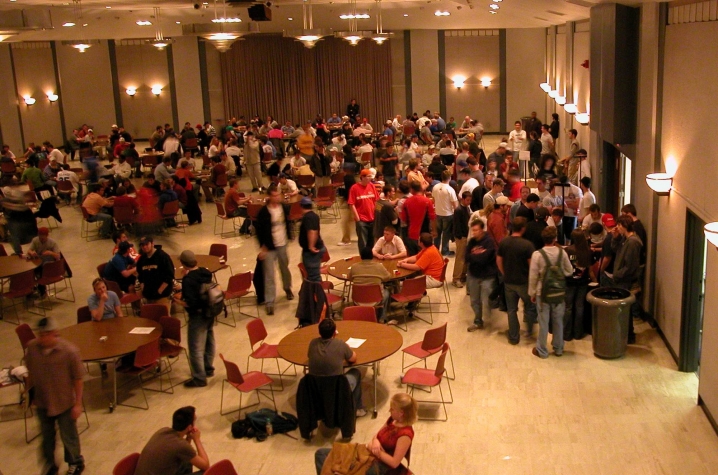 LEXINGTON, Ky. (Nov. 13, 2009) – There is no need to be upset if you are unable to make it to Las Vegas for this year's World Series of Poker Tournament. Right here in "Lex Vegas," the Cats Den is offering its own Texas Hold 'em Tournament beginning at 7 p.m. Monday, Nov. 16, at the Cats Den in the Student Center.
Open to all students, faculty and staff, this Texas Hold 'em Tournament has no entry fee and regular registration begins at 6:30 p.m. Nov. 16. You can pre-register in the Cats Den from now until regular registration starts and there will be prizes for students at the end of the event. The tournament runs through Nov. 19, but the fun doesn't end there; everyone who enters is eligible to win a trip to the regional tournament in Feb. 2010.
The only difference between this tournament and the one happening in Las Vegas is currency. Since the tournament is free and open to the public, the Cats Den has set aside chips that will be used instead of U.S dollars.
In Texas Hold 'em, like all variants of poker, individuals compete for an amount of money contributed by the players themselves, called the pot. Because the cards are dealt randomly and outside the control of the players, each player attempts to control the amount of money in the pot based on the hand the player holds.
The objective of winning players is not winning every individual hand, but rather making mathematically correct decisions regarding when and how much to bet, raise, call or fold. By making such decisions, winning poker players maximize long-term winnings by maximizing their expected utility on each round of betting.
After slow but steady gains in popularity throughout the 20th century, Hold 'em's popularity surged in the 2000s due to exposure on television, on the Internet and in popular literature. Texas Hold 'em has replaced 7-card stud as the most common game in U.S. casinos. The no-limit betting form is used in the World Poker Tour and is also featured on ESPN's World Series of Poker.
"Pre-registration numbers have been higher than previous years, so we expect a great turnout," Branden Armendt, Cats Den special event coordinator, said. "With the numbers looking like this, I can see this year's tournament being one of UK's best."
For more information on this year's tournament, please contact the Cats Den at (859) 257-2523.