'Last Bag Standing' Philanthropy Event Benefiting DanceBlue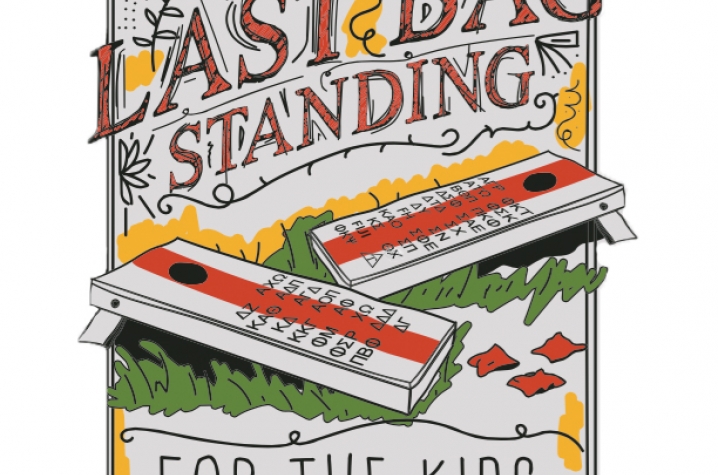 LEXINGTON, Ky. (Oct. 7, 2015) — The University of Kentucky chapters of Kappa Alpha Theta and Theta Chi present their new joint philanthropy event, "Last Bag Standing," on Oct. 14 at 5 p.m. in the Seminary Field across South Limestone from Memorial Hall.
Last Bag Standing is a corn hole tournament philanthropy event that solely benefits DanceBlue. Organizations can have multiple teams play in the single-elimination tournament with the winning organization of the tournament receiving a hand-painted DanceBlue corn hole set and a dancer paid for in the marathon Feb. 27-28, 2016.
A restaurant day at Street Craves today,Wednesday, Oct. 7, will also accompany the event. Students are encouraged to attend all-day fundraiser, and DanceBlue will receive 20 percent of all sales.
Registration for Last Bag Standing has already ended, but students are welcome to attend. This will be a fun and exciting event with music and food. There is no spectator fee and guests are welcome to pay $5 for all-you-can-eat Papa John's pizza.
Please contact Theta Chi Philanthropy Chair Bryan Comora or Kappa Alpha Theta Philanthropy Chair McKaila Rives for any questions about Last Bag Standing.
DanceBlue is a year-long, student-run fundraiser which culminates in an annual 24-hour dance marathon. Only 10 years young, it has raised over $8 million, with $1,615,057.18 raised in 2015 alone. The organization enhances the lives of children and families fighting childhood cancer through the Golden Matrix Fund, and therefore serves the Bluegrass by assisting those treated at the DanceBlue Clinic. Please contact the overall chair for DanceBlue, Erica Shipley, for any questions.
GREEK CONTACTS:Theta Chi Philanthropy Chair, Bryan Comora, (954) 439-3607; Bryancomora@gmail.com; Kappa Alpha Theta Philanthropy Chair, McKaila Rives, (270) 498-9374; Mckaila.rives@yahoo.com
MEDIA CONTACTS: Katy Bennett, (859) 257-1909; katy.bennett@uky.edu; Rebecca Stratton, (859) 323-2395; rebecca.stratton@uky.edu