Learn About Kentucky Wildcab With Hands-On Walkthrough Events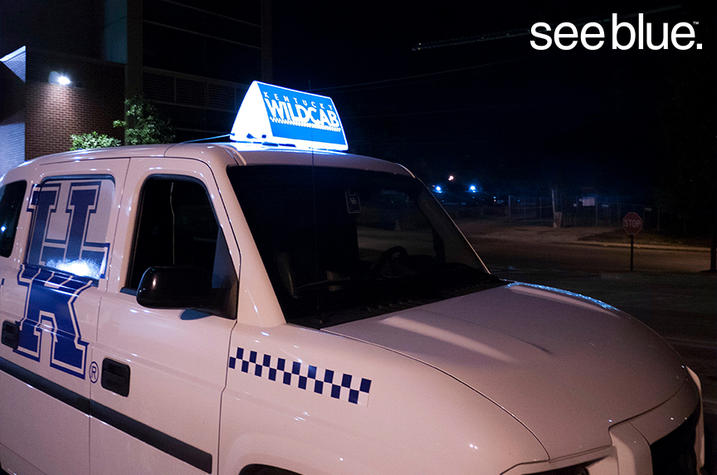 LEXINGTON, Ky. (March 29, 2017) — University of Kentucky Parking and Transportation Services (PTS) and the UK Student Government Association (SGA) are teaming up to offer hands-on demonstrations of Kentucky Wildcab at two events this week. Kentucky Wildcab is a free, late night on-demand student transportation option introduced by the groups in August 2016.
The Kentucky Wildcab Walkthroughs will be held from noon to 1 p.m. Wednesday, March 29, at Wildcat Alumni Plaza, and noon to 1 p.m. Thursday, March 30, at Mining and Minerals Resources Plaza. Representatives from PTS and SGA will be on hand to show how the app-based service works and to answer questions about the program.
Kentucky Wildcab operates from 10 p.m. to 3 a.m. Thursday, Friday and Saturday nights and serves the entire campus area, as well as some surrounding areas frequented by students. The free service is primarily designed to provide a ride home to UK students and their guests while promoting responsible late-night transportation decisions.
In its 24 weekends of service, Kentucky Wildcab has provided 4,477 rides to 12,451 passengers.
To learn more about Kentucky Wildcab, visit www.uky.edu/kentuckywildcab.