Panels Answer New Students' Questions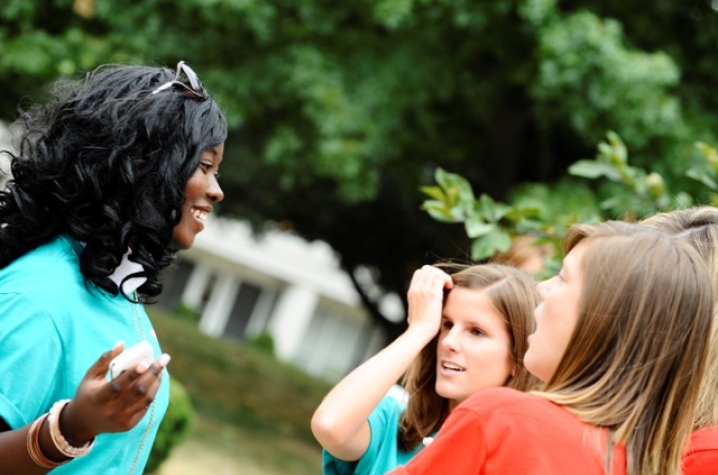 Want to know what it is really like to be a UK student? To find out things about campus, classes and Lexington that you just don't want to ask your friends, parents or RA? Join Student Government for two sessions, one for the ladies and one for the guys, to find out everything you wanted to know about UK but never had the chance to ask.
"The 411" is Sunday, Aug. 23, at 5 p.m. in Memorial Hall on UK's campus and gives lady Wildcats a chance for a little girl talk. In conjunction with the VIP Center, "The 411" will be an open forum, question and answer style, for new students to ask anything they want to a panel of veteran UK students, all who are leaders on campus and are from all walks of life. We'll chat about everything from being a woman on UK's campus to safety to the social scene. Panelists will offer advice from their own experiences.
At the same time across campus, the fellas have a chance to network at "Around the Horn." "Around the Horn" tips off at 5 p.m. in the Joe Craft Center and has a lineup of primetime players to teach new guys to campus how to be ballers. At "Around the Horn," you'll learn how to be a power player at UK from the big men on campus. The biggest names in UK Athletics, the Greek community and campus leadership will be on hand to field your questions about all things inside and out of the classroom. Student panelists include: Perry Stevenson, Mark Krebs, Ramon Harris, all from the UK men's basketball team, Mikel Thomas, UK track and field standout and 2008 Olympian, Eric McGinnis, All-American UK swimmer, Interfraternity Council President Ben Duncan, Student Government President Ryan Smith, Student Activities Board President Corey Ballard and Black Student Union head Josh Watkins. "Around the Horn" will be moderated by Carl Nathe, public address announcer for UK Football.