Senior Challenge Leaves Its Mark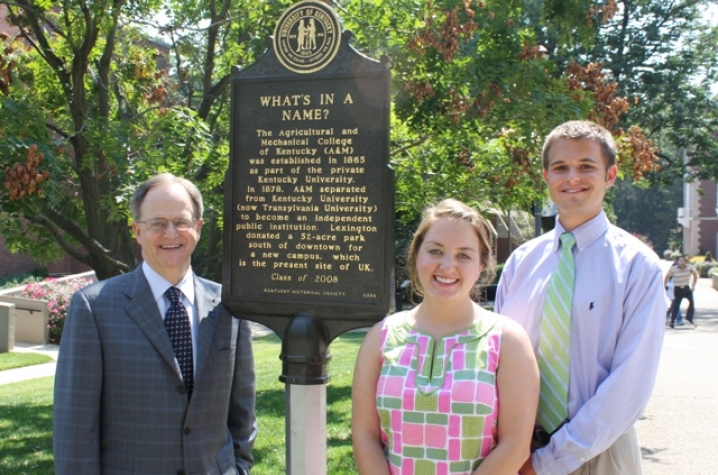 LEXINGTON, Ky. (Nov. 2, 2009) – Starting this week, the University of Kentucky Student Development Council (SDC) will carry on an important Big Blue tradition with a little help from this year's graduating class.
Since 1994, SDC's Senior Challenge Campaign has helped install a Kentucky Historical Society Highway marker on campus. The markers are funded through private gifts made by each graduating class, and they serve as UK's version of a class gift. Markers have honored people important to UK history like Lyman Johnson and Thomas Clark, as well as historic buildings and places like the Main Building and Stoll Field.
Each year, the graduating class has the opportunity to vote on which topic will be highlighted on their class marker. This year's potential topics are the College of Medicine, UK alumnus and pioneering geneticist Thomas Hunt Morgan, and the Taylor Education Building.
SDC kicked off its fundraising campaign Nov. 1, with the annual Senior Challenge Phonathon. Each member of the class graduating in December 2009 will be called by telephone and asked to make a gift to the Senior Challenge Fund. SDC also collects gifts at the Alumni Association's Senior Salute event in the spring.