From the Sidelines to Center Stage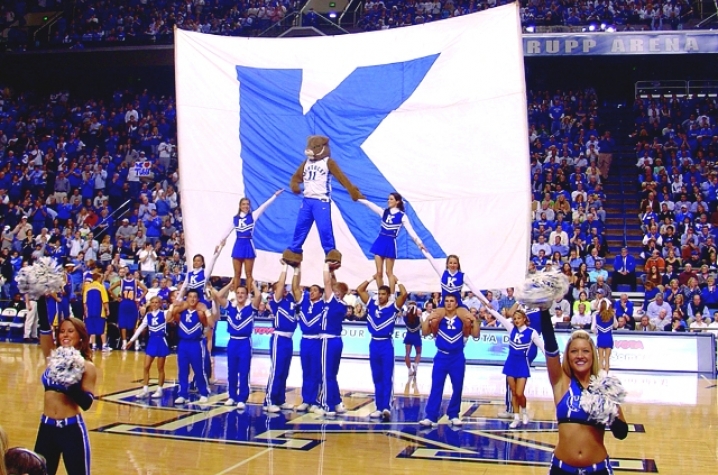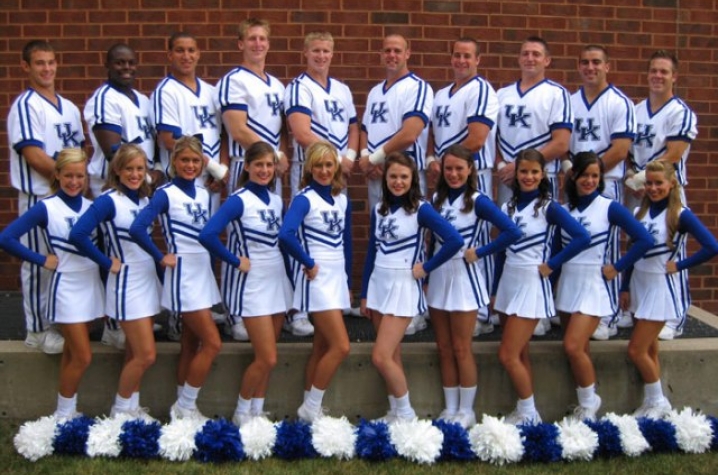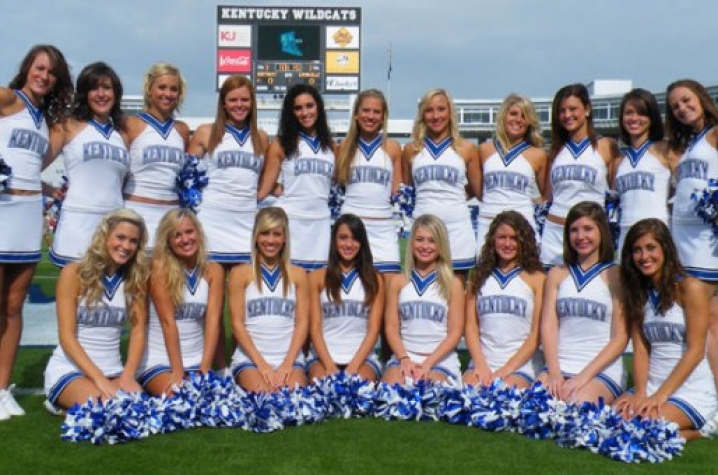 LEXINGTON, Ky. (Jan. 15, 2010) – This weekend fans will be cheering for cheerleaders as thousands of collegiate cheerleaders, mascots and dancers compete in the Universal Cheerleaders Association (UCA) and Universal Dance Association (UDA) 2010 College Cheerleading and Dance Team Championship. The national competition is held at Walt Disney World in Orlando.
UK's cheerleading squad, dance team and Wildcat are all competing for national titles beginning today.
Wildcat takes center stage first, competing this evening. He is one of 11 in division 1A and competes at 6:52 p.m. EST. This marks Wildcat's 11th appearance in the UCA National Mascot Championship. To qualify, he had to submit a tape of duties at UK. To see Wildcat's tape, visit here.
On Saturday, Jan. 16, UK's dance team will begin competition. The UK dance team has qualified as a semifinalist in the division 1A jazz category and as a finalist in the division 1A pom category. The dance team is coached by Dawn Duncan Walters, a former UK dancer and cheerleader who was an integral part of UK's first two national cheerleading championships, who is in her first year as head coach. This marks the 15th year that the dance team has competed nationally.
UK's cheerleading squad seeks to defend its national title and claim number 18 on Sunday, Jan. 17. Dynasty does not even begin to describe the University of Kentucky cheerleading squad. The Kentucky Wildcats have become cheerleading's most elite program, winning the UCA National College Cheerleading Championship an unprecedented 17 times, in 1985, 1987, 1988, 1992, 1995, 1996, 1997, 1998, 1999, 2000, 2001, 2002, 2004, 2005, 2006, 2008 and 2009 - more than any other Division 1A school. UK's squad is the only team to win back to back championships three times, once in 1987 and 1988, again in 1995 and 1996 and a third time in 2008 and 2009. UK is the only squad ever to win three, four, five, six, seven and eight championships in a row.
Being a cheerleader for the Commonwealth's flagship university is not an easy task.
"What the crowd sees on the field or the floor doesn't show what hard work, determination and sweat equity that our athletes put into their seemingly effortless performances," T. Lynn Williamson, the cheerleading program's adviser for over 30 years, said.
UK is lead by legendary coach Jomo Thompson, who has the difficult job of "reloading" the team each year to form another national championship contender. However, the state serves as a great resource for building a perennial powerhouse.
"Kentucky is a hot-bed of talented cheerleading programs, from outstanding all-star gyms through championship high school programs. Our program serves as the flagship for the state, and we are so proud of the programs we represent," said Thompson.
Fans can keep up with all the action of the UCA and UDA Cheerleading and Dance National Championships online at www.varsity.com.