SAB Presents Elaine Cook to Perform Dec. 10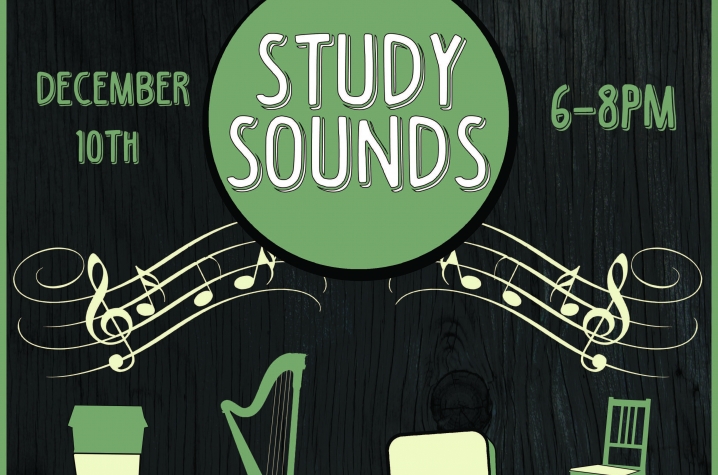 LEXINGTON, Ky. (Dec. 8, 2015) — University of Kentucky's very own, Elaine Cook will be playing students' studying worries away in Starbucks located in the William T. Young Library at 6 p.m. Thursday, Dec. 10. Hosted by the Student Activities Board Concerts Committee, the Study Sounds Concert will bring together students who are fans of harp music or need to take a minute and relax from the stress of studying from finals.
Elaine Cook is a principal harpist with the Lexington Philharmonic Orchestra and second harpist with the Louisville Orchestra. Coming from a family with a passion for music,  Cook has played with several symphonies and orchestras including the Cincinnati Symphony, Indianapolis Symphony, Evansville Philharmonic, Columbus Symphony, Berkeley Orchestra and the Aspen Festival Orchestra. She currently teaches at the University of Kentucky and at Bellarmine University in Louisville.
"I'm really excited about this Study Sounds event because it will take place during dead week to provide students a chance to relax and forget their finals stress," said James Collard, SAB director of concerts. "I can't imagine anything more helpful for studying than some peaceful live harp music and free coffee — so I'm looking forward to seeing the impact that this event makes upon students!"
The first 100 students will receive a free tall Starbucks drink with their student ID.
SAB brings more than 60 entertaining, educational and enriching programs that are reflective of contemporary issues and trends to the University of Kentucky annually. These programs are designed to enhance the college experience for students, faculty, staff, and the greater Lexington community.
Connect with SAB at http://www.uksab.org, follow them on Twitter at http://twitter.com/UKSAB, or like them on Facebook at http://www.facebook.com/UKSAB/. For more information about SAB and events, email publicrelations@uksab.org.
SAB CONTACT: Jazmine Byrd, publicrelations@uksab.org, (859) 257-8868
MEDIA CONTACT: Katy Bennett or Rebecca Stratton, katy.bennett@uky.edu or rebecca.stratton@uky.edu, (859) 257-1909/(859) 323-2395