Someone Has Been Bringing the Fun to Campus for 70 Years – Who Does That?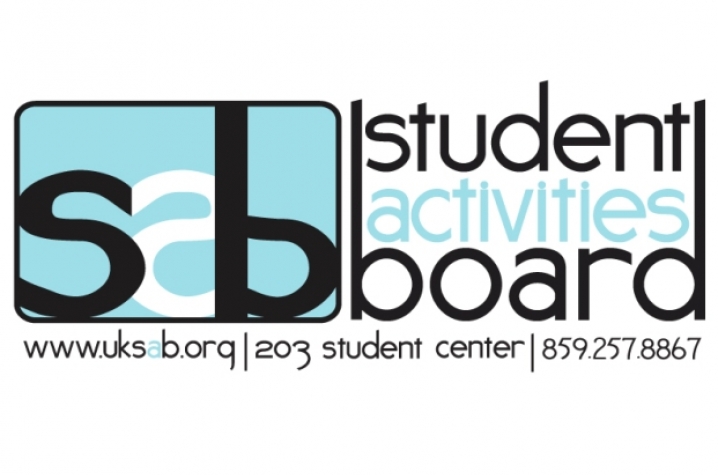 LEXINGTON, Ky. (Oct. 5, 2012) – Though most of its current members are 18, 19, 20 or 21 years old, this weekend the University of Kentucky Student Activities Board is celebrating its 70th birthday. Since 1942, SAB has been enriching campus culture and making sure that "there's always something going on."
SAB grew from the Student Union Board and became an official registered student organization in 1942 with Bill Penick serving as president. The group's objectives were to "make leisure time fruitful by planning a place for the growth of friendship among students and faculty; to enrich student life and encourage finer appreciation through a meaningful cultural program; and to aid in the development of useful members of society" (Kentuckian 1942).
While today's board has a slightly more modern interpretation of their goals and objectives (the purpose of the Student Activities Board is to enhance the college experience by providing students and other members of the campus and local communities with entertaining, educational and/or enriching programs that are reflective of contemporary issues and trends), the organization's structure of officers and committees is quite similar.
The board is composed of five main entities: three executives, nine programming committee directors, four promotions directors, committee chair members and committee members. The executives include the president, vice president of internal affairs and vice president of promotions. They are responsible for directing and overseeing the operations of the organization as a whole. The nine programming committee directors  lead and coordinate the efforts of nine independent committees (Campus Life, Cinema, Concerts, Cultural Arts, Engaging Issues, Multicultural Affairs, Pop Culture, Traditions, SAB in the Halls) that program all of SAB's events. The five members of the promotions team are skill-based positions that support the programming committees in creating promotional materials. The promotions team, led by the vice president of promotions, consists of directors of graphic design, lnformation technology, public relations, market research and an assistant director of graphic design.
SAB brings more than 100 events to campus each year and plays an integral part in many collaborative events such as participating in the Homecoming Coalition. From concert and lectures to free movies and cool exhibits, there's something for every Wildcat to enjoy.
"We take our four core values very seriously," Gabrielle Dudgeon, SAB's vice president of promotions, said. "As stewards of student money, we want to make sure we are enriching, educating and making the lives of UK students better in the long run."
The Student Activities Board brings entertaining, educational and enriching programs that are reflective of contemporary issues and trends to the University of Kentucky annually. These programs are designed to enhance the college experience for students, faculty, staff and the greater Lexington community.
Connect with SAB at www.uksab.org; follow on Twitter at twitter.com/UKSAB or like SAB on Facebook at www.facebook.com/UKSAB. For more information about SAB and SAB events or learn how to get involved, contact publicrelations@uksab.org or text a question beginning with SABQ, followed by your question or comment, to 411-247.