Think Globally, Act Locally at the Next #TrendingTopics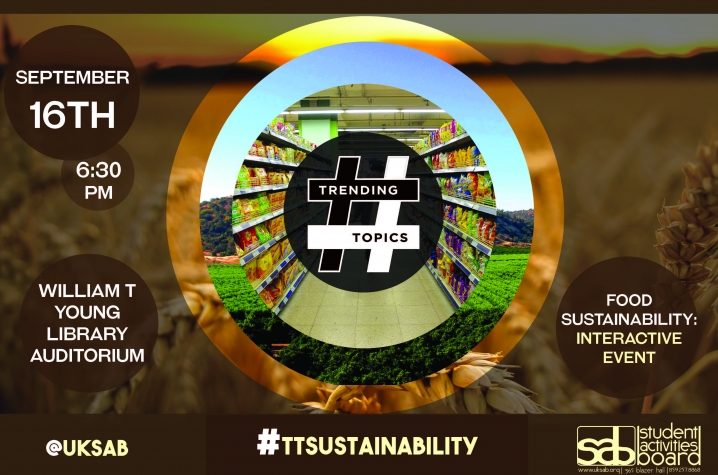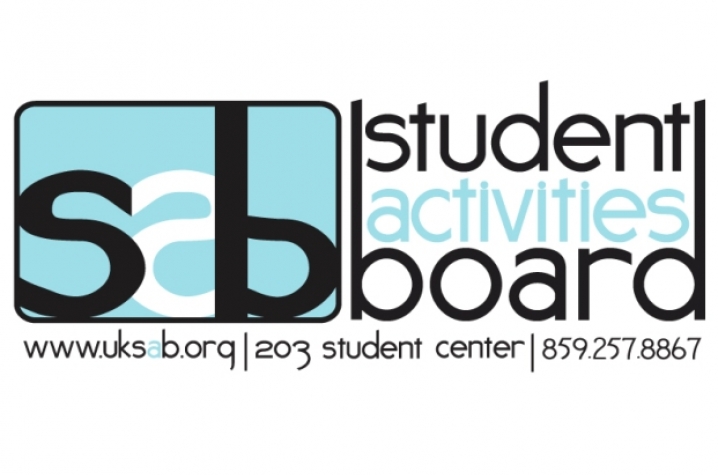 LEXINGTON, Ky. (Sept. 16, 2015) — Come join Student Activities Board's Engaging Issues Committee at their newest #TrendingTopics interactive presentation focusing on sustainability today at 6:30 p.m. in the auditorium of the William T. Young Library.
Through #TrendingTopics, Engaging Issues looks to create an inclusive space for students to discuss their opinions in an educational manner on relevant and sometimes controversial topics. This event will show what sustainability looks like on a college campus and how students can eat locally on a college budget while also maximizing their dollar.
Seedleaf Lexington and the University of Kentucky Campus Kitchen will give a presentation to help students understand how they can play an active role in sustainability. Audience members should bring their smartphones, tablets and laptops and tweet opinions and questions using #TTSustainability.
"Sustainability is being able to maximize your resources that will yield results that leave a lasting impact," stated David Kintsley, SAB director of engaging issues. "This presentation will allow students to understand how they can implement a greener and healthier lifestyle."
SAB brings more than 60 entertaining, educational and enriching programs that are reflective of contemporary issues and trends to the University of Kentucky annually. These programs are designed to enhance the college experience for students, faculty, staff, and the greater Lexington community.
Connect with SAB at http://www.uksab.org, follow them on Twitter at http://twitter.com/UKSAB, or like them on Facebook at http://www.facebook.com/UKSAB/. For more information about SAB and events, email Jazmine Byrd at publicrelations@uksab.org.
MEDIA CONTACT: Katy Bennett, (859) 257-1909; katy.bennett@uky.edu; Rebecca Stratton, (859) 323-2395; rebecca.stratton@uky.edu