TEDxUKY Seeking Speakers From University, Community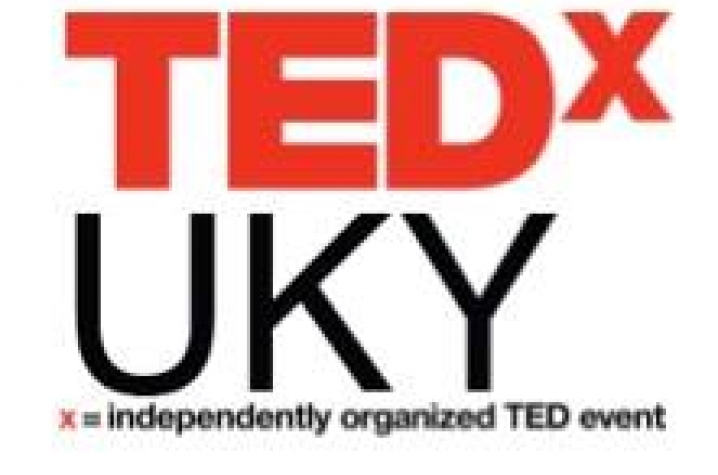 LEXINGTON, Ky. (Sept. 16, 2015) — TEDxUKY is now seeking applications for those interested in speaking at its conference Oct. 28. 
"We're thrilled to have TEDxUKY back for a second year and hope to build on all of the progress made in 2014," said Nick Aerni, the executive director for the conference. "We believe not only that TEDxUKY can provide a powerful experience to Lexington, but that the Lexington and University of Kentucky community can leave its mark on the titan of idea sharing that TED has become."
Anyone who has an idea worth sharing is encouraged to apply to speak at the conference. Once the deadline to apply has passed, the TEDxUKY Executive Team will field the responses and invite the top 15 applicants to audition in person.  From that pool of applicants, six to eight speakers will be selected to give their talk at the conference.
TEDxUKY will be held from 6 to 8 p.m. Wednesday, Oct. 28, at the Marksbury Building on UK's campus.  The conference is open to students and members of the Lexington community.  Tickets will be available in the coming weeks.
Follow TEDxUKY on Twitter or like its Facebook page to stay up-to-date on the latest TEDxUKY news.
TED is a nonprofit organization devoted to ideas worth spreading.  What started as a conference in California 26 years ago has grown to support those world-changing ideas with many initiatives.  TEDx, similarly, is a program of local, self-organized events that bring people together to share a TED-like experience. 
The deadline to apply to be a speaker at TEDxUKY is Monday, Sept. 21.  To apply, click here.
MEDIA CONTACT: Katy Bennett, (859) 257-1909; katy.bennett@uky.edu; Rebecca Stratton, (859) 323-2395; rebecca.stratton@uky.edu