Students Learn How to Shake Things Up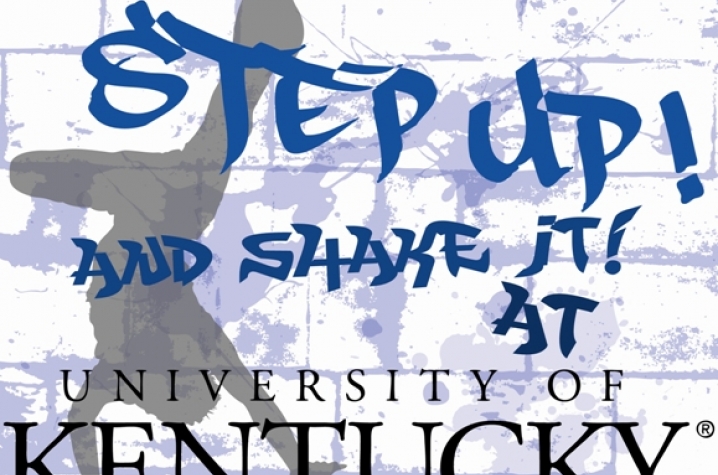 LEXINGTON, Ky. (Nov. 13, 2009) – This weekend, more than 100 University of Kentucky students will teach 605 visiting college students how to "Step Up and Shake It" when they return to their home campuses next week.
"Step Up and Shake It" is the theme for the 2009 regional conference of the South Atlantic Affiliate of the National Association of College and University Residence Halls (SAACURH).  SAACURH is the world's largest student-run corporation that attempts to improve communities within college residence halls by providing resources designed to help schools improve their residence hall organizations.
This weekend's regional conference hosts students from Alabama, Florida, Georgia, Mississippi, North Carolina, South Carolina, Tennessee, Virginia and Kentucky. The 100 official UK student hosts who volunteered to be part of the work and the fun come from a diverse collection of student groups and organizations.
UK student organizers chose this year's theme to help residence hall leaders "step up to the plate" and accept responsibility, to "shake things up" by not sticking to the status quo, said UK co-chair of the SAACURH conference John Whitt.  Whitt is a mechanical engineering senior from Alloway, N.J.
The conference begins today with a behind-the-scenes tour of Rupp Arena, followed by  hands-on lessons in on-site collections of philanthropic donations. Two popular UK administrators, Victor Hazard, interim vice president for Student Affairs, and Judy "JJ" Jackson, vice president for Institutional Diversity, will speak at the opening and closing ceremonies.
"We planned six different program tracks, and we think everyone will be interested in at least one of them," said Whitt. Each program track can include as many as 23 topics for conversation.
The program tracks are:
-- "Step Up to the Microphone" Participants will learn how to be more effective leaders by being superior communicators. The track explores the importance of developing good communication and media relation skills. Topics may include general communication skills, event advertising, networking, and obtaining sponsor support.
-- "The Journey Within" A good leader leads by example, so this track will focus on becoming that example. Topics may include learning to budget time effectively, stress management, setting and developing goals, developing leadership skills, and organizing priorities.
-- "Go Global" This track will discuss ideas to highlight and experience the diverse cultures on campus, along with ways to connect one campus to other campuses around the country and around the world. Topics may include cultural awareness programs, activities that bring together multiple campuses, and philanthropy projects.
-- "Creating Community" One objective of hall government is to provide opportunities for developing community within the residence hall. This track will explore ways to encourage community. Topics may include programs that promote teamwork, conflict resolution skills, icebreaker ideas, and community building activities for the residence halls.
-- "Go Green" This track gives students the opportunity to learn how campuses around the region can become more environmentally responsible. Topics of discussion include programs that help make a residence hall or an entire campus friendlier to the environment.
-- "Brainstorm Central" This track is an opportunity for everyone to share their most successful experiences with the rest of the region.
UK's SAACURH conference staff includes co-chairs John Whitt and Abbey Elkus, registration and technology chair Scott Wagner, hotel, security and transportation chair Annie Greis, entertainment chair Mike Wurzbacher, dining and banquet chair Linzy Ball, programming chair Kit Donohue, sponsorship chair Colby Wilmoth, spirit chair Ashley Bielefeld, philanthropy chair Angela Vish, volunteer chair Chris Goodale, and the conference co-advisors Donna Gabbard and Chris Miller.