Two UK Students Awarded Harry Barfield Scholarship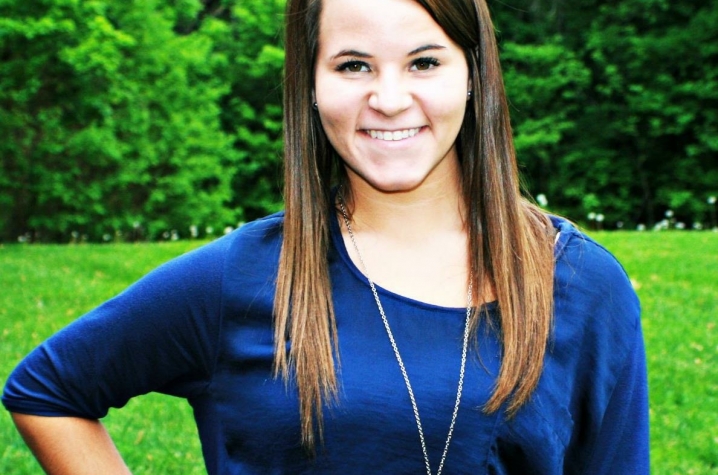 LEXINGTON, Ky. (July 10, 2015) — Taylor Gadberry of Louisville, Kentucky, and Elizabeth Gabbert of Spottsville, Kentucky, were awarded the Kentucky Broadcasters Association Harry Barfield Scholarship for the 2015-2016 academic year.
The Barfield scholarship is named in honor of Harry Barfield, the late president and chairman of WLEX-TV in Lexington.
The scholarship is awarded through a competitive application process, which includes academic achievement, the recommendation from a faculty member and extracurricular activities.
"The KBA is proud to be able to help these talented students pursue their higher education," said Gary White, president and CEO of KBA.  "This year's total of $20,000 in scholarship awards means that the KBA now has awarded a total of $225,000 in scholarships since the inception of the program in the 1992-93 academic year.  Many of these recipients have gone on to successful careers in broadcasting and other related communications fields."
Gadberry will begin her junior year at UK in the fall. She plans on earning a degree in broadcast journalism.
"I was very grateful to receive this scholarship," said Gadberry. "It is truly a blessing to receive this award because paying for school can be hard and taking out loans is always the last option for me."
Gabbert will also be a junior in the fall and is pursuing a degree in broadcast journalism.
"Receiving this scholarship will further push me to continue to strive to do my best because, as the letter I received said, I could continue to receive the scholarship if I keep up my accomplishments," Gabbert said.
The scholarships are renewable for a second year provided recipients continue to meet specified criteria.