UK Alpha Delta Pi Supports 10th Annual Amateur Boxing Match to Benefit Charity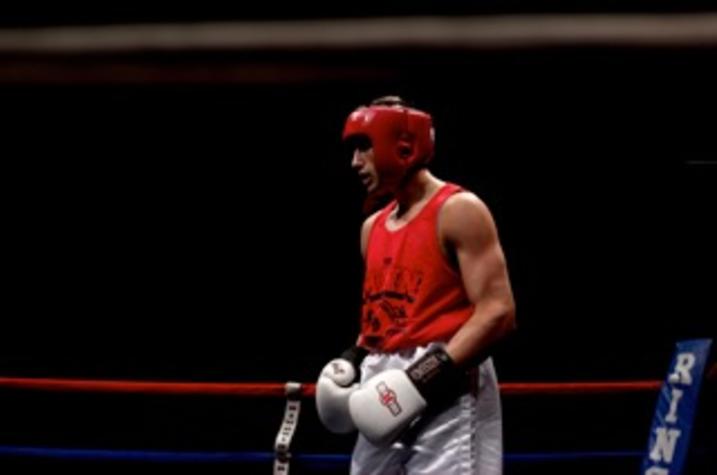 LEXINGTON, KY (Oct. 19, 2017) — University of Kentucky members of Alpha Delta Pi are pleased to support The Main Event, an annual amateur boxing event being held Nov. 2-3, to benefit Ronald McDonald House Charities and the Alpha Delta Pi Foundation. The event will be held at the Lexington Convention Center beginning 5 p.m. both nights.
The Main Event (TME) is a highly-anticipated event on UK's campus. Alpha Delta Pi is proud to support TME as the fundraising and marketing partner. As an official USA Boxing Association sanctioned event coached by Legends Gym, UK students train and prepare to take the ring with their new boxing skills. 
One ticket will grant attendants access to both nights of TME, in addition to a concert hosted by the men of Sigma Alpha Epsilon after the final bout on Friday. Cam Wells will take the stage 9 p.m., followed by Roscoe Dash and Made in TYO. Visit www.UKTheMainEvent.com for more information.
"We have such a unique opportunity to support a philanthropy like Ronald McDonald House Charities," said Alpha Delta Pi Recruitment and Marketing Vice President Erin Murphy. "The Main Event is not only something that unites our chapter members under a common goal, but the entire Greek community at the University of Kentucky. We are looking forward to another successful year!"
Since 2007, UK's Alpha Delta Pi chapter has been a devoted contributor to the Ronald McDonald House Charities of the Bluegrass through various philanthropic activities. Last year, through TME, Alpha Delta Pi donated $67,000 for the Ronald McDonald House Charities of the Bluegrass, attributing to 10 percent of their operating budget.
Founded nationally in 1851 at Wesleyan Female College in Macon, Georgia, Alpha Delta Pi was the first secret society for college women. Its principles of scholarship, leadership, sisterhood and service guide over 260,000 women in 160 active collegiate chapters and over 150 alumnae associations of Alpha Delta Pi. The Beta Psi Chapter of Alpha Delta Pi was founded at UK in 1941. To learn more about the Alpha Delta Pi chapter at UK, visit http:/ukadpi.com/.
Ronald McDonald House Charities (RMHC), an independent nonprofit 501 (c) (3) corporation, creates, finds and supports programs that directly improve the health and well-being of children. RMHC provides stability and vital resources to families so they can get and keep their children healthy and happy. Since 1979, Alpha Delta Pi has been committed to serving Ronald McDonald House Charities and has contributed $10 million to this effort. For more information about the organization, visit www.rmhc.org.