UK Alternative Service Breaks Now Accepting Student Leadership Applications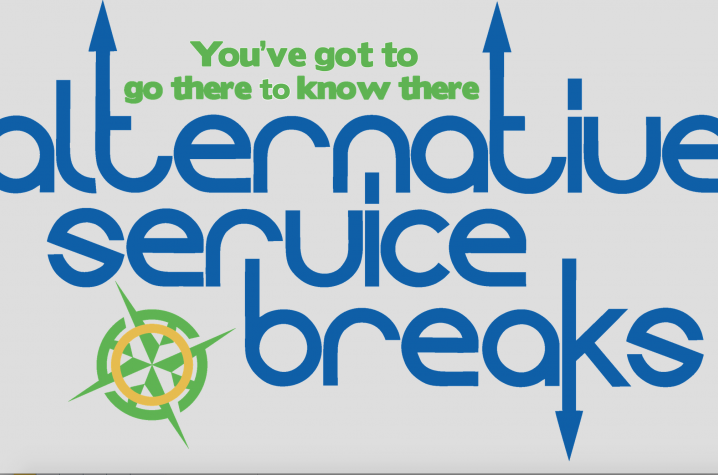 LEXINGTON, Ky. (April 1, 2016) — Applications for the 2016-17 University of Kentucky Alternative Service Breaks leadership team are now available to all full-time students of sophomore standing. Applications for executive team positions are due by 5 p.m. Friday, April 8, and applications for site leader positions are due by 5 p.m. Monday, April 11.
The University of Kentucky Alternative Service Breaks (ASB) is a student-driven program that is part of the UK Center for Community Outreach (CCO). Through the UK CCO and the national service organization Break Away, UK ASB connects students with service projects in communities beyond the borders of Lexington and Kentucky. UK ASB aims to provide service experiences that are educational and cultural, and to promote active citizenship among UK students, faculty and staff.
Whether a student's interest is environmental conservation, youth empowerment, humanitarian efforts or emergency aid, and whether the community they wish to serve is local, regional, national or even international, they will find an opportunity that will match their personal passions with a community's needs. Regardless of which service immersion they choose, they are guaranteed to come away from their UK ASB experience with new friends, new knowledge, a renewed sense of self and a renewed desire to serve.
As a student-driven program, UK ASB relies heavily upon student leaders to plan and implement 15 service immersions spanning UK's weekend, winter, spring and summer breaks. The program's student leadership structure consists of a program director, who sits on the UK CCO Board of Directors, directly supported by an executive team inclusive of: leadership education chair, fundraising chair, promotions chair and community development chair. The UK ASB leadership team is rounded out by a team of 25-30 UK ASB site leaders who are assigned in pairs to UK ASB's service immersion trips. UK ASB executive team members have the unique opportunity to impact the long-term vision of the program, while UK ASB site leaders are directly and primarily responsible for planning and leading their assigned service immersion trip.
UK ASB executive team members and site leaders will be required to attend weekly meetings 6-7:30 p.m. Thursdays, in addition to enrolling in the UK ASB leadership course in both the fall and spring semesters (if new to the program). Selection as a member of the 2016-2017 UK ASB Leadership Team is contingent upon the student's ability to fulfill both of these commitments as well as the specific roles and responsibilities of their position. Upon successful completion of the course and their position, UK ASB student leaders receive a 50 percent discount, or subsidy, off the total cost of their assigned service immersion trip. Additional benefits of serving as a UK ASB executive team member or site leader include receiving hands-on leadership training, community-based service experience, and the ability to personally impact the UK ASB program, its participants and partners!
Any full-time UK student in good standing with the university, who maintains a cumulative GPA of 2.5 or higher, is eligible to apply for and to hold a student leader position with UK ASB. Candidates must be a sophomore or above in standing by fall 2016 to apply.
Applications will be accepted through 5 p.m. Friday, April 8, for UK ASB executive team positions, and through 5 p.m. Monday, April 11, for site leader positions. The application for candidates interested in applying for 2016-17 UK ASB site leader positions can be found here. Applications for the 2016-17 UK ASB Executive Team can be found here. 
For questions or concerns, please contact Megan Zugger, 2016-17 UK ASB program director, at ukasb@ukcco.org, or Sarah Hermsmeier, UK ASB program advisor at shermsmeier@uky.edu.
UK ASB is a program housed in the UK Center for Community Outreach (CCO). The CCO seeks to serve, connect and unite the University of Kentucky with the surrounding community in collaborative efforts to promote life-long community service. For more information about the CCO, visit www.ukcco.org. Connect with the CCO on Facebook here and on Twitter at http://twitter.com/ukcco.
UK is the University for Kentucky. At UK, we are educating more students, treating more patients with complex illnesses and conducting more research and service than at any time in our 150-year history. To read more about the UK story and how you can support continued investment in your university and the Commonwealth, go to: uky.edu/uk4ky. #uk4ky #seeblue
MEDIA CONTACT: Katy Bennett or Rebecca Stratton, katy.bennett@uky.edu or rebecca.stratton@uky.edu, 859-257-1909/859-323-2395