UK Alums Receive Knowles Science Teaching Fellowships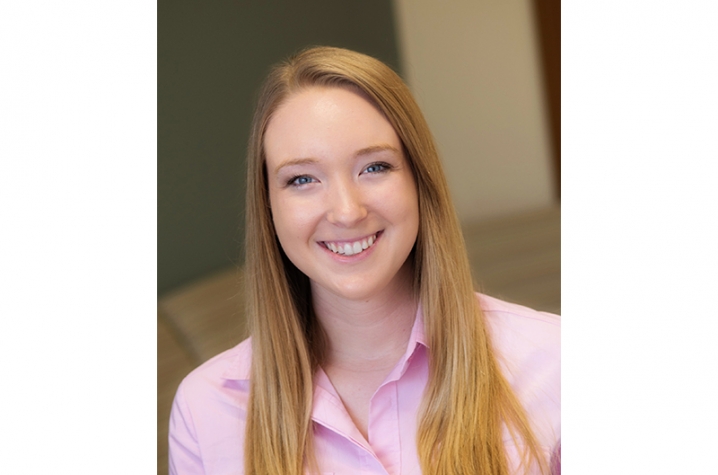 LEXINGTON, Ky. (July 7, 2015) — Two recent University of Kentucky graduates, Michael Delfino and Samantha Dougherty, are among only 34 high school mathematics and science teachers in the U.S. named to the 2015 cohort of Knowles Science Teaching Foundation (KSF) teaching fellows.
Michael Delfino's calling took him from firmware engineering at Lexmark International to the classroom, where he will begin his first year teaching math to high school students. Delfino earned a Bachelor of Science in computer science from UK in 2011 and a Master of Arts in secondary mathematics education from UK in 2015.
"It is exciting to see Michael, who has the technical skill to work for any of the top software companies, honored with this national fellowship as one of our top educators," said Brent Seales, professor and chair of the Department of Computer Science. "His students will surely benefit from his technical excellence and passion for teaching."
Samantha Dougherty will begin her second year of teaching at North Hardin High School in Radcliff, Kentucky, this fall. Dougherty earned a Bachelor of Science in mathematics from UK in 2013 and a Master of Arts in secondary education from UK in 2014.
"Samantha has mastered mathematical content and demonstrated her strong ability to teach," said Carl Lee, professor in the UK Department of Mathematics who had Dougherty in class in the fall of 2012 and spring 2013. "She is the kind of teacher I would want my children to have."
Both the UK College of Arts and Sciences Department of Mathematics and the UK College of Education Department of STEM Education share the responsibility for training math teachers who are earning their degrees at UK.
"We are proud to have two recent graduates from our College of Education be awarded such a prestigious fellowship," said Jennifer Wilhelm, chair of the Department of STEM Education. "Samantha and Michael are both incredibly worthy of the award and will benefit from the fellowship and its resources. They are both going to grow to become strong teacher leaders, and this fellowship will afford them the support and resources to do so.
"To have two of our UK College of Education Alumni receive the prestigious Knowles Science Teaching Foundation fellowship in the same year (with only 34 total selected across the nation) is a testament to the strengths and qualities of these recent graduates from our Masters with Initial Certification Program in STEM," Wilhelm said.
KSTF selects teaching fellows who are just beginning a promising career in teaching mathematics and science. KSTF seeks to improve science, technology, engineering, and mathematics (STEM) education by building a stable, sustainable cadre of networked leading teachers, who are trained and supported as leaders from the beginning of their careers.
The KSTF Teaching Fellows Program — the foundation's signature program — offers stipends, funds for professional development, grants for teaching materials, professional development and coaching from a staff of experienced teachers and teacher educators, support from a national network of mathematics and science teachers, and opportunities to take on leadership and mentoring within KSTF and beyond through a comprehensive five-year fellowship. With an emphasis on inquiry and collaboration, the Teaching Fellows Program supports participants as they advance their teaching practice and student learning, while leading from the classroom.
MEDIA CONTACT: Whitney Harder, 859-323-2393, whitney.harder@uky.edu