UK Has First Faculty-directed Full Semester Program Abroad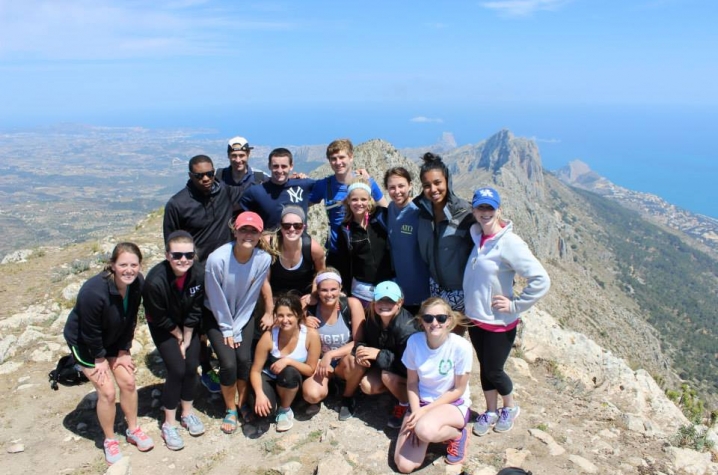 LEXINGTON, Ky. (April 20, 2014) — The College of Education has launched the University of Kentucky's first ever faculty-directed semester-length program, Kinesiology and Health Promotion in Valencia, Spain, which is directed by Joaquín Fenollar, lecturer in the Department of Kinesiology and Health Promotion.
Fenollar's program is a huge step forward for international faculty-directed programs in the College of Education and at UK.
"After I conducted my Summer II intersession program, I realized a whole semester abroad would be an even richer experience for our students," Fenollar said.
His semester-length curriculum offers an array of kinesiology, health promotion, and Spanish course opportunities for academic credit. It is currently in session from Jan. 8 to June 5.
During the program, students take two program courses from Fenollar and two courses offered by the Catholic University of Valencia. 
"Catholic University of Valencia has medical and dental, physical therapy, physical education, exercise science, and physiology schools," said Fenollar. "They have great facilities and they are excited to establish partnership with the University of Kentucky to place our students."
Students have had the privilege to visit The Nou Camp Stadium in Barcelona, which is the largest soccer stadium in Europe. Students will also learn about Spain's health care system, which is ranked No. 7 in the world by the World Health Organization. The U.S. is ranked No. 32.
A faculty-directed program closely aligns with UK's curriculum in a way that programs offered by third parties cannot.
"Students are also more likely to participate in a faculty-led program because they know the program will complement their program of study, and they want to travel with their professors and fellow students," said Anthony Ogden, executive director of Education Abroad and exchanges.
A native of Spain, Fenollar came to the U.S. to study English and obtained a master's in youth and family recreation at Brigham Young University and a doctorate in health promotion and education from the University of Utah, where he taught before coming to UK.
Fenollar said his time in the U.S. has made a meaningful impact on his life, which inspired him to teach a semester abroad for his students.
"It truly stretches the students way beyond what they thought they could do or be," he said..
Fenollar's past students from his Summer II program, Health & Wellness in Valencia, Spain, have warmly given their reflections of him.
"He has been the most influential professor I have had in my life. He is an open book and always willing to understand the perspective of another individual," said Edmund Allen, senior at UK. "He is a great man and his program in Spain was one of the best experiences I've had in my life."