UK Students Get Glimpse of Home While Watching the Winter Olympics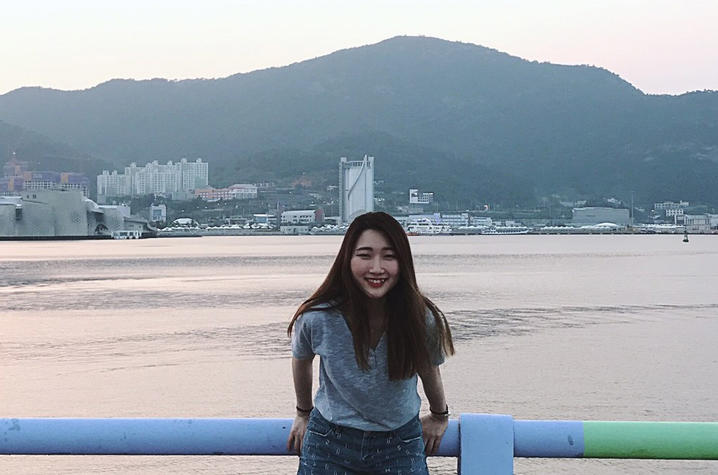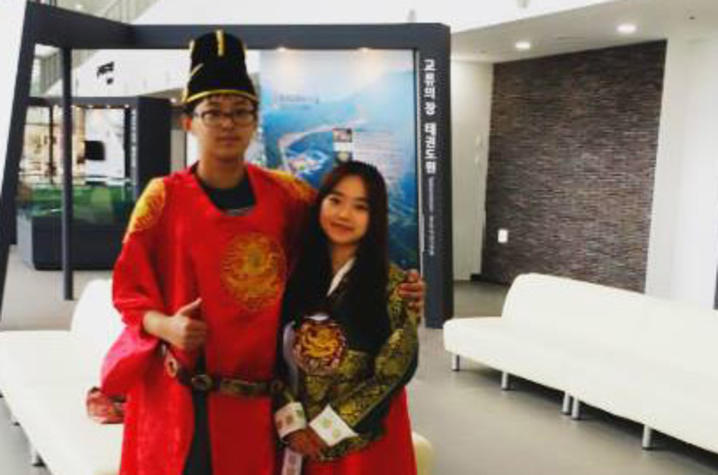 LEXINGTON, Ky. (Feb. 20, 2018) – Over the past two weeks, millions of people worldwide have gathered around televisions to watch athletes across the world compete for their respective countries in the 2018 Winter Olympics in PyeongChang, South Korea. For University of Kentucky students Beeson Shin and Wonjin Kim, watching the games is getting a glimpse of home.
Shin – a psychology senior – was born in Anyang, South Korea, two and a half hours from PyeongChang. Shin moved to the United States in 2012 and attended high school in Western Kentucky. In her college search, Shin was looking for schools with prominent science programs. She applied to UK, was accepted and shortly after began her journey as a Wildcat.
Kim – a junior chemistry major from Suwon, South Korea – came to the United States when she was a child. Kim chose to come to UK because of the scholarships available for international students and the opportunity to explore health science programs.
Although there is a lot of political tension in the Korean Peninsula, the two hope that through the widespread exposure of the Olympics the world will see their country as they do – a land of beautiful landscape, full of rich history and a fascinating food culture.
"We are only viewed as a politically demanding country and as an artistic country. It would be nice if everyone viewed South Korea as we do. We love our culture. We love our history," Kim said.
"I feel like this is a great time for South Korea to host the Olympics," Shin said. "I want people to know more than just the name South Korea. I want them to know the inside of the country."
The 2018 Winter Olympics will continue in PyeongChang through Sunday, Feb. 25.
This year, "Blue" will be going for the "Gold," too. We will take you on the journey with special athletes and those who support them and have insight into what makes the Olympics so special. Be sure to visit www.uky.edu/Olympics and follow along on all of our social media channels by looking for #olympiCats.