UK Students Surprise Beloved Staff Member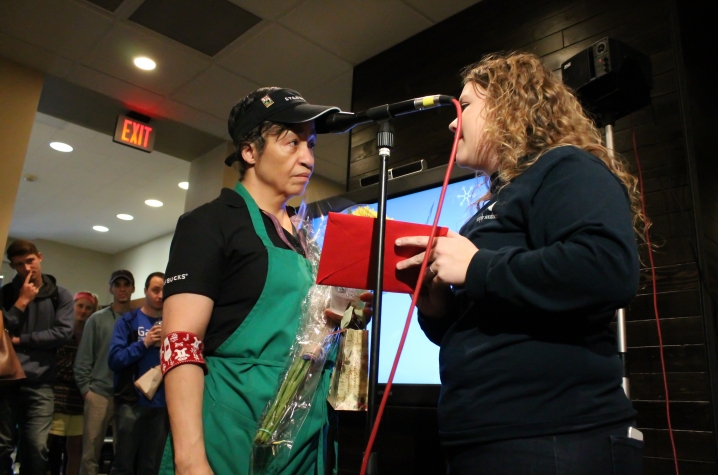 LEXINGTON, Ky. (Dec. 17, 2015) — A University of Kentucky staff member who says, "it never hurts to talk to people," was shown the impact of her kind words yesterday in a holiday surprise initiated and orchestrated entirely by UK students.
Tammy Terry, affectionately known as "Mrs. Tammy" to UK students, is a UK Dining employee and lobby attendent of the Starbucks at William T. Young Library. On Wednesday, Terry was surprised by more than 100 students who took a break from their final exam preparation to witness the moment she learned of the gift — more than $6,000 raised through a GoFundMe campaign.
UKNow was there to share the moment as well:
Nearly 600 people have donated to the GoFundMe page with hundreds leaving comments and memories about how Mrs. Tammy impacted their lives while attending the university.
MEDIA CONTACT: Katy Bennett or Rebecca Stratton, katy.bennett@uky.edu/rebecca.stratton@uky.edu, 859-257-1909