UK Students Team Up to Spread the Word About Lifesaving Overdose Tool
LEXINGTON, Ky. (April 26, 2017) — K'Quan McNease's time is split between studying journalism at the University of Kentucky and caring for his foster children. Most of their parents have abused opioids, he said, so the issue of the opioid epidemic in Kentucky hits close to home for him.
The problem is well-known. Many Kentuckians are personally affected, and the epidemic — and the devastation it brings — is frequently cited in local and national news stories. But McNease wonders how many of those Kentuckians know how to help someone who has overdosed? Do they know they can save someone's life with a product from their local pharmacy?
The UK senior, graduating this May, is hoping a project he's been working on with other UK students will get the word out about a life-saving tool developed by UK College of Pharmacy's Daniel Wermeling, professor of pharmacy practice and science.
Led by UK School of Journalism and Media Associate Professor Kakie Urch, McNease and his classmates in a multimedia storytelling course, in collaboration with UK pharmacy students, produced public service announcements (PSAs) about obtaining and administering the nasal spray application of naloxone.
"Opioid addicts and their loved ones across Kentucky are struggling with a complex — and deadly — disease," said Urch, who is involved in the local recovery community and teaches at the Hope Center. "Our work with the UK College of Pharmacy and its students let our fact-based storytelling in journalism multimedia go to work to get the word out."
"Any person, with education, is qualified to be a life-saving first responder to an opioid overdose," Wermeling said. "The unmet need is that the public hears about tragedies and dramatic events but not what they can do to respond. In the 1990s the public health issue at the time was to train the public on what to do if they encounter a person in cardiac arrest, including CPR and use of defibrillators placed in public buildings. The same concept applies here."
The need for quick response continues to grow as the number of overdose deaths rises. In Kentucky, that number reached 1,248 in 2015, according to the latest data available from the Kentucky Office of Drug Control Policy. Loved ones of those with an opioid addiction now have the option to quickly respond with the nasal spray, an easy-to-use and readily available antidote to be administered before EMS (emergency medical services) arrival. But to save lives, friends and family first must know about the tool and how to use it.
Following Wermeling's development, legislation was passed to allow Kentucky pharmacists, acting under a physician-approved protocol, to fill naloxone orders without a physician's prescription. UK then trained pharmacists across the state on distributing the drug. The PSAs are the next step in getting the tool out into Kentucky communities with accurate information.
"Messaging like this is important to get research and pharmaceutical developments out as laws change. Word of mouth starts somewhere — whether it is on late night or public access TV — or on social media shares of video," Urch said.
McNease and 15 other UK journalism students in the College of Communication and Information teamed up with students in the College of Pharmacy's Rho Chi Honor Society to produce two PSAs. It's an unlikely partnership — journalism and pharmacy students — but after Wermeling approached Urch about the idea, both groups gained valuable experience.  
Pharmacy students and Wermeling ensured the medical information was accurate and previewed the videos to other pharmacy students for their feedback. Urch and her students wrote scripts, developed storyboards, filmed and edited the PSAs. While journalism students learned about Kentucky's serious public health crisis, pharmacy students learned about media production and communicating important information effectively.
Having a professional acting background and his own production company, McNease served as director. His goal was to keep things simple and to avoid confusing viewers. He acknowledged that the overdose scenes may make some feel uncomfortable. But he said sometimes "you need to make people uncomfortable" when speaking on important issues.
"This is a bit of a different role for journalists, to make a PSA, because we're completely invested in this side of the issue," he said. "But we're able to help our community, our families, and give them some clarity."
To do so, the students collaborated with community partners across Lexington. Playing victims, friends and EMTs (emergency medical technicians) in the PSAs are STEAM Academy interns and local EMTs in training. The Lexington-Fayette Urban County Government Office of Public Safety and the Substance Abuse and Violence Intervention program also lent support.
Urch and her students hope to air the PSAs on the Lexington Public Access Channel, the UK Student News Network on Channel 16, local network stations and at the Kentucky Theatre as movie previews. Lexington Community Radio, on 93.9 FM and 95.7 FM, is also running Spanish and English audio versions of the PSAs.
"Hopefully people watch and listen to these and don't feel intimidated to respond," McNease said. "We're letting people know it's okay to be scared, but here's how you can react when someone's life is on the line."
The second PSA, "Family Matters," can be viewed at https://youtu.be/xlSbQbkdqa4. "Out of Body," above, can also be viewed at https://youtu.be/Q-9o80U6GAA.
If you or someone you know is seeking facilities and services for substance use disorder in or around Lexington, visit http://gethelplex.org.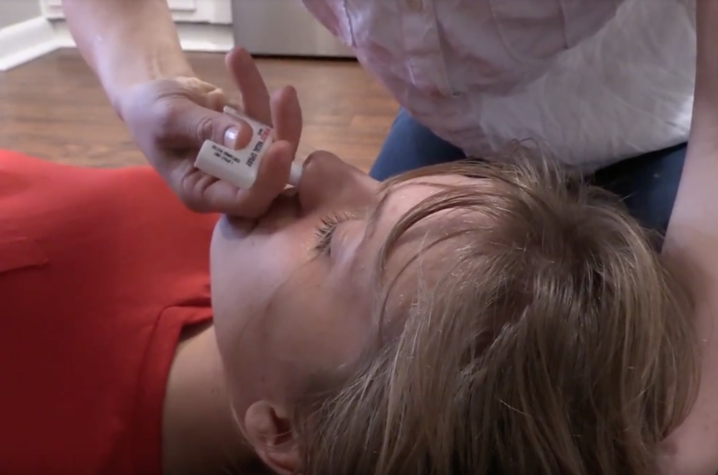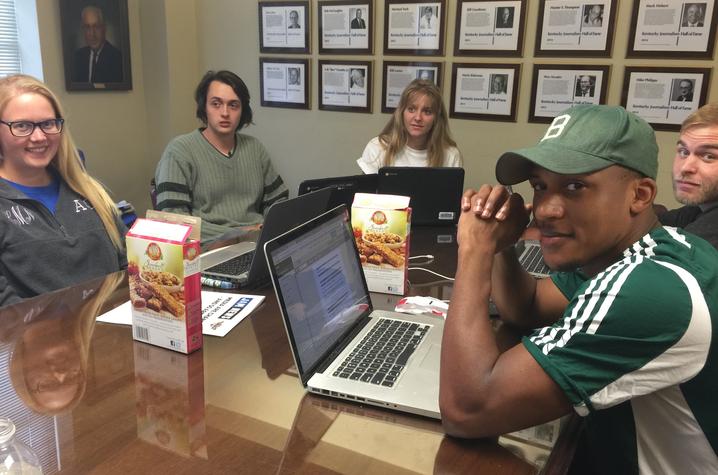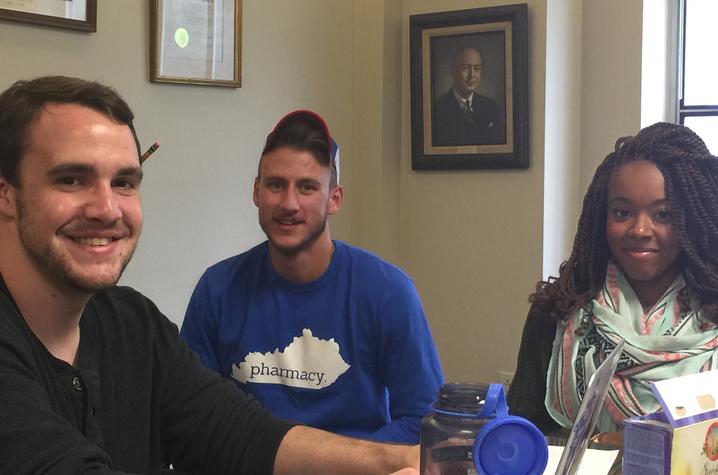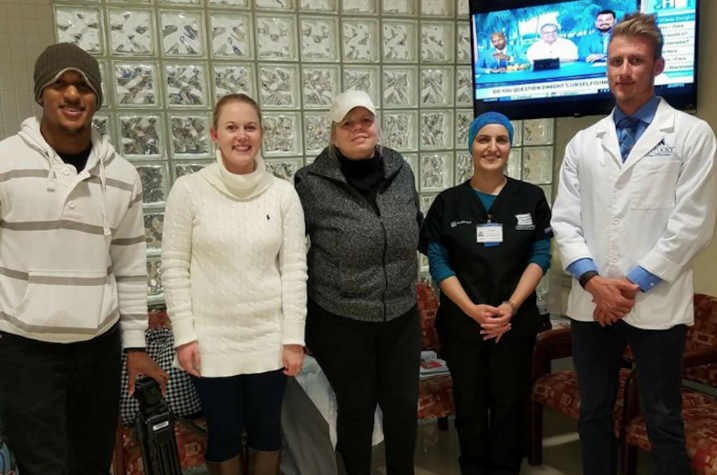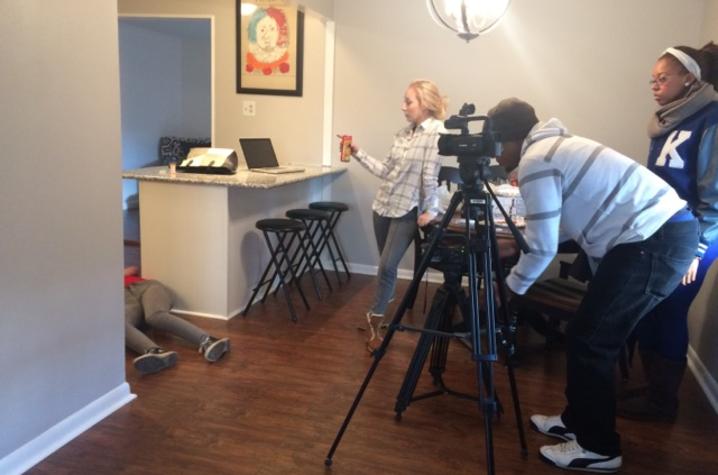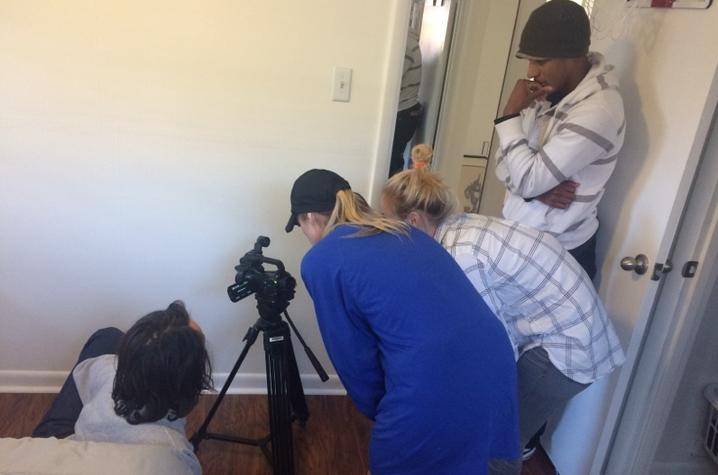 UK is the University for Kentucky. At UK, we are educating more students, treating more patients with complex illnesses and conducting more research and service than at any time in our 150-year history. To read more about the UK story and how you can support continued investment in your university and the Commonwealth, go to: uky.edu/uk4ky. #uk4ky #seeblue