UK's NeuroCATS Excel in Community Outreach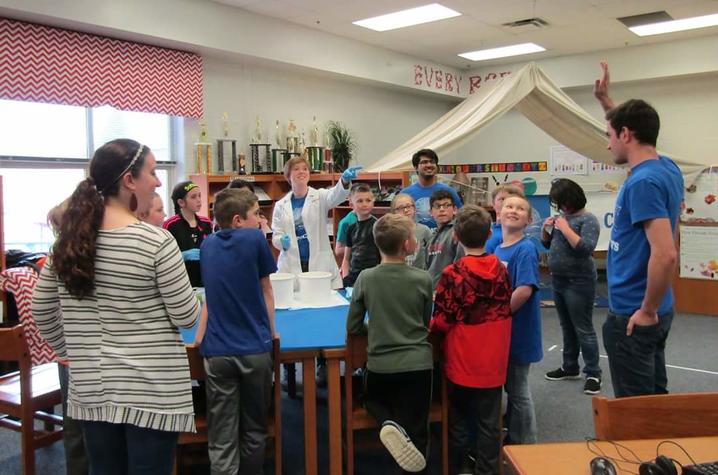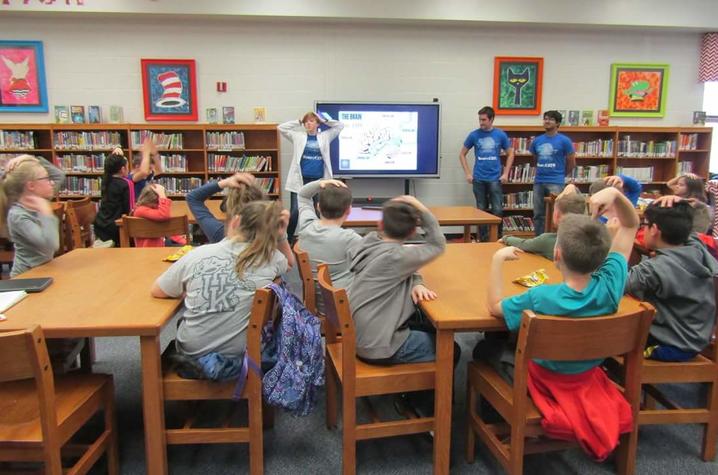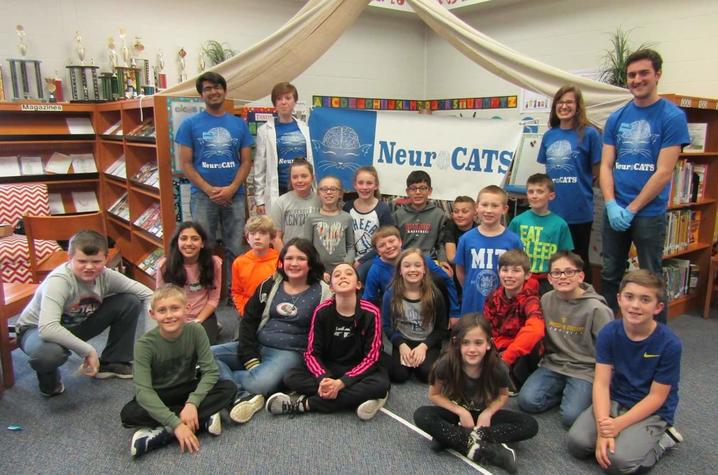 LEXINGTON, Ky. (April 4, 2018) — The University of Kentucky's NeuroCATS, an undergraduate student organization founded last year, strives to achieve its mission to educate the younger generation about neuroscience through community outreach.
Created with the UK College of Arts and Science's newly established neuroscience program, NeuroCATS provides a place for neuroscience majors and minors to meet, socialize and get involved with the community. 
Through a program they created called NeuroKIDS, they visit local schools and share basic neuroscience principles and the scientific method with children. This new six-week after-school program for fourth- and fifth-grade students at Veterans Park Elementary School and E7 Kids Café is about educating young kids about the central nervous system and to get them excited about science. The program allows kids to participate in interactive lectures, engaging experiments, activities and discussions.
"We are currently working on putting together a NeuroKIDS summer camp, as well as trivia and game nights for members," said Meghan Turner, neuroscience senior and founder and president of NeuroCATS. "We are also working on curriculum to take into middle and high schools next year."
Other activities NeuroCATS have put on include the Girls STEM (science, technology, engineering and mathematics) fair at Dunbar High School, Southern Elementary School outreach, Yates Elementary School outreach and "All About Science Night" at Coventry Oak Elementary School.
"These students are having a tremendous impact on young people in Central and Eastern Kentucky by educating them about amazing scientific and career opportunities available to them at UK," said Mark Prendergast, director of UK's neuroscience program and faculty sponsor of NeuroCATS.
In addition to their school programs, members of NeuroCATS collaborated with Loris Sherman, pre-medical advisor at Somerset Community College, to host a lecture on Alzheimer's disease and traumatic brain injuries. The event consisted of a lecture, followed by participation in neurophysiology demonstrations.
"Around 115 students and members of the community attended the lecture, and several whose family members were affected by Alzheimer's disease expressed gratitude for the opportunity to hear about the latest research happening here on our campus," Turner said.
They also created NeuroSTUDY, a free peer-tutoring program offered to all NeuroCATS members. It is held from 3 to 5 p.m. Wednesdays, at the Jacobs Science Building in Room 357. This offers a quiet place to study and ask questions about related courses.
Students interested in becoming a member of NeuroCATS can join through Orgsync using NeuroCATS, facebook message, email to neurocats.uky@gmail.com or by signing in at a meeting.