Students raise funds for Turkey, Syria earthquake victims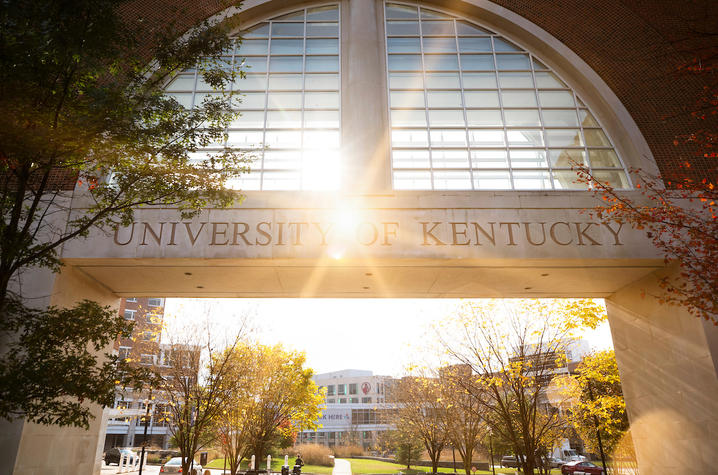 LEXINGTON, Ky. (Feb. 28, 2023) — On Monday, Feb. 6, two mammoth earthquakes directly hit Turkey and vastly afflicted Syria as well as other parts of the Middle East.
According to Seth Carpenter, a seismologist with the Kentucky Geological Survey at the University of Kentucky, the devastating earthquake sequence occurred near the junction of the African, Anatolian and Arabian tectonic plates, in a region of high seismic hazard. The strongest events — including magnitude 7.8 and 7.5 mainshocks, and aftershocks with magnitudes 6.7, 6.0 and 6.0 — took place over a period of about 11 hours and involved rupturing hundreds of miles of faults.
"Tragically, the extreme shaking levels produced by the magnitude 7.8 and 7.5 events caused ground failures and the collapses of buildings and other structures near the faults," Carpenter said.
In response, UK students and alumni organized to raise funds to alleviate the distress and raise awareness of the catastrophe.
"In collaboration with many Muslim Student Associations (MSA) in the region, the University of Kentucky's MSA is gathering funds in efforts to support the earthquake tragedy in Turkey and Syria," said Rija Arshad, vice president of UK's MSA. "Initiated by the MSA at Purdue University, we decided that a joint effort would be most productive in raising as many funds as possible."
Arshad emphasized the determination and efforts already under way across the student body.
"Given our platform as a student organization, we have found that 'bingo boards' on social media are most effective in gathering funds from various sources," she said. "Our MSA and others have already raised a generous amount thanks to everyone that has donated and spread the message! We are still raising money and are hoping to exceed the goal we have set."
If you would like to donate, you can Venmo or Paypal the UK MSA @ukymsa.
UK's Office for Student Success has contacted students from Turkey and Syria with support and a range of resources, including mental health and crisis assistance.
At the University of Kentucky, students are at the center of all that we do. From the moment you become a Wildcat through graduation and beyond, the Office for Student Success is committed to supporting you. Comprised of five areas and 25 units, together, they have one vision — to help students live a life of meaning. Student Success works through an equitable, holistic and inclusive lens to design and deliver unparalleled services and support a diverse community of learners in achieving their wildest ambitions. In the Office for Student Success this is what we do — this is who we are. You can explore resources available to you here. If you have additional questions, you can reach a Student Success team member by calling the helpline 859-218-YouK (9685).