Student Financial Wellness, Office of Student Financial Aid and Scholarships to host FAFSA Lunch and Learn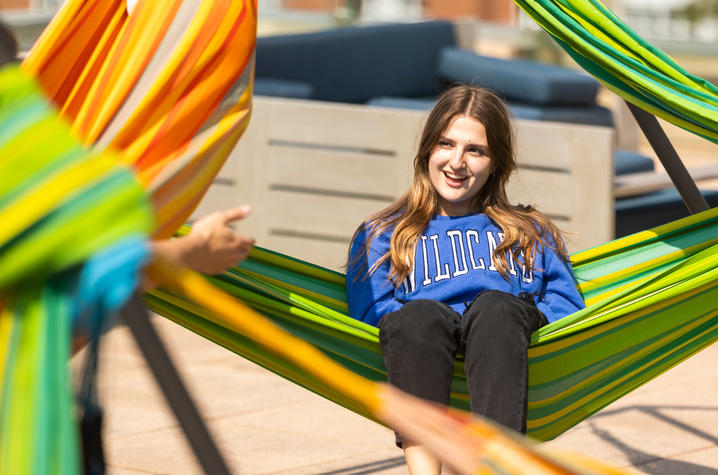 LEXINGTON, Ky. (Oct. 10, 2022) — Student Financial Wellness, a unit in the Office for Student Success, and the Office of Student Financial Aid and Scholarships, will host a FAFSA Lunch and Learn from 2-3 p.m. Wednesday, Oct. 12, in Room 330D in the Gatton Student Center.  
Both offices will be on hand to walk students through the FAFSA process and offer a Q&A session. All students are welcome and encouraged to attend.
Throughout the year, Student Financial Wellness works to support students' financial journey while at the university. 
The Student Financial Wellness Center provides 1:1 student-client sessions on everything to support a student's personal, money management understanding. The end goal is to create a foundation for a successful, financially-well future.
In addition to the 1:1 client sessions with full-time staff, students can also choose to meet with a member of the MoneyCATS team to work on basic financial principles that may have worked for them. These peer, financial tutors use a tool called iGrad, a best-in-class online platform, which engages students in a no-cost, educational environment with a wealth of tools and courses on budgeting, loan repayment, credit and investing.
"The Financial Wellness Center is a resource that is crucial for students to utilize because financial stress affects other aspects of their life both now and in the future," Colleen Scott, graduate assistant at the Financial Wellness Center, said. "Our center helps students set themselves up for success with budgeting, understanding credit and college affordability. Students can improve their overall well-being by increasing their financial literacy with our resources."
The goal of the office is to assist students however they need it while engaging them in financial literacy fundamentals. To fulfill that goal, the center often works closely with the Financial Aid Office, Student Accounts and Financial Ombud to ensure that students have access to the "big picture" of financing their education and are connected with the most beneficial resources possible.
The Financial Wellness Center is located on the new east wing addition to the Gatton Student Center, third floor, and includes a lounge with two public desktop computers available to students, as well as individual coaching rooms.  
To RSVP to the FAFSA Lunch and Learn, click here.
To schedule an appointment, ask questions, find program recommendations, or to join the MoneyCATS team, contact the Student Financial Wellness Center at 859-323-5241 or moneyCATS@uky.edu. 
At the University of Kentucky, students are at the center of all that we do. From the moment you become a Wildcat through graduation and beyond, the Office for Student Success is committed to supporting you. Comprised of five areas and 25 units, together, they have one vision — to help students live a life of meaning. Student Success works through an equitable, holistic and inclusive lens to design and deliver unparalleled services and support a diverse community of learners in achieving their wildest ambitions. In the Office for Student Success this is what we do — this is who we are. You can explore resources available to you here. If you have additional questions, you can reach a Student Success team member by calling the helpline 859-218-YouK (9685).