Bike Lexington Event to Take Place on September 28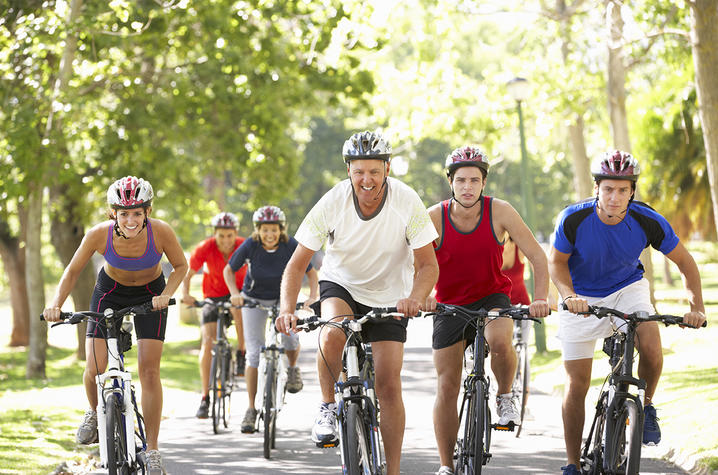 LEXINGTON, Ky. (Sept. 16, 2019) — This year's Bike Lexington Family Fun Ride will take place Saturday, Sept. 28, and will travel through part of the University of Kentucky's campus.
Presented by Pedal Power, with support from the University of Kentucky, this free, family-friendly event will begin in downtown Lexington at the Robert F. Stephens Courthouse Plaza. Attendees can expect a kids' rodeo before the ride, and other lively programming. Activities begin at 8 a.m. and the ride starts at 10 a.m. Pre-registration is not required.
"UK is excited to help support Bike Lexington this year and to have the event come through campus and take place when students will be in town to participate," said Sandra Broadus, alternative transportation manager for UK Transportation Services. "We're building on our recognition as a gold-level Bicycle Friendly University, and are working to expand connectivity between campus and downtown. Bike Lexington is a great way to maintain that momentum."
Riders can expect some fun, UK-themed surprises along the 8-mile, car-free route. The event is not a race and the roads will be closed to vehicular traffic. The event is designed for riders of all skill sets and ages to celebrate the joy of biking. The UK portion of the route will be approximately 4 miles. 
This year, the Bike Lexington Family Fun Ride was moved to the fall after having been held in the spring in previous years.
Laura Farnsworth, downtown Lexington events director, says, "Downtown Lexington Partnership is thrilled for the opportunity to reimagine this family-friendly event. We believe that the September date, coupled with new partnerships that allow new portions of the route, will provide a fun, safe and exciting bicycle ride throughout downtown."
 For more information about Bike Lexington, visit www.downtownlex.com and click on "Events."