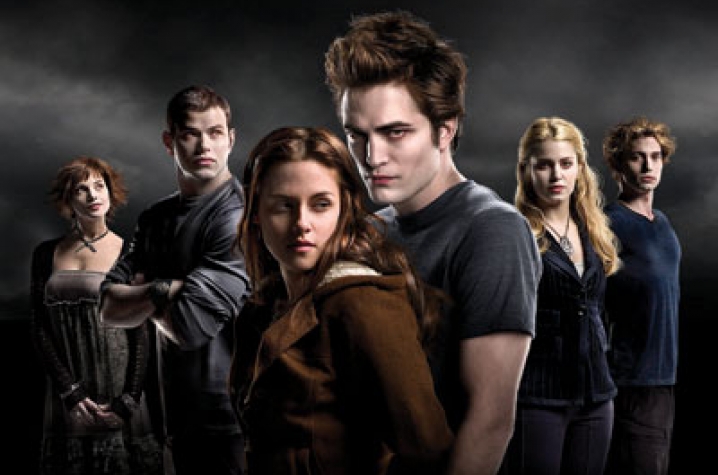 LEXINGTON, Ky. (Nov. 14, 2011) – Whether you like music, video games or movies, the Cats Den has something to offer everyone this week.
Just a month after the game's release, the Cats Den is proud to host an NBA 2K12 Tournament at 7 p.m. Monday, Nov. 14. The new NBA 2K12 game was released on Oct. 4 and quickly created a loyal, nationwide fan base.  Those wishing to participate in the tournament are invited to arrive at 6 p.m. for practice; the Cats Den is offering participants free play. During the tournament, players will have the opportunity to win awesome prizes, and the overall winner will not only receive a prize, but they will get the bragging rights as the Cats Den NBA 2K12 champion for an entire year.  Even if students do not want to compete, they are welcome as spectators because this competition is going to be nothing but net. 
Let the saga begin. The Cats Den is calling on both Team Edward and Team Jacob to test their knowledge of the "Twilight Saga." With the release of "Twilight Breaking Dawn Part One," convene at the Cats Den at 7 p.m. Tuesday, Nov. 15, to defeat the Volturi. Once there, participants can test their knowledge of everything "Twilight," the books and the movies, for great prizes.
On Wednesday, Nov. 16, head out to the Cats Den at 8 p.m. to see the hilarious Roy Haber at Comedy Caravan. Born in Israel, but raised in Kentucky, Haber uses his life story to craft his witty and edgy performance. Whether it's making fun of his height (5'2"), tackling personal issues, slamming an analytical magnifying glass on world events and society in general, or sharing a story from his travels, Haber tackles it all. 
Then at 8 p.m. Thursday, Nov. 17, return to the Cats Den for a free concert by garage pop/indie rock band, Morning Fuzz. From Brooklyn, N.Y., this creative foursome was formed by Frank Fussa and Christopher Johanidesz. Known for their quotable lyrics and catchy melodies, Morning Fuzz released an EP earlier this year titled "Shadows in the Rearview Mirror." Cats Den concert coordinator, Cece Simandl, said, "Their music is upbeat and bouncy, and you can't help but be in a good mood after you listen to it."
Join Sully and the gang in "Monsters, Inc." at 10 p.m. Thursday, Nov. 17. Be prepared to dive deep into the world of heroin addiction at 10 p.m. Friday, Nov. 18, with the film "Trainspotting." Finish the weekend with the International Film Series and the Mexican film "Amores Perros" at 6 p.m. Sunday, Nov. 20.
The Late Night Film Series is held every Thursday and Friday in Worsham Theater in 10 p.m. The International Film Series is held every other Sunday at 6 p.m. Admission to all Late Night and International Film Series movies including popcorn is free. The Late Night and International Film Series and their movies are sponsored by the Student Center Director's Office.
The Cat's Den is located on the first floor of the UK Student Center. All of the events hosted by the Cats Den are free to students, staff and faculty. For more information, contact catsdenuk@gmail.com. These events are sponsored by the Student Center Director's Office.