The Club at UK's Spindletop Hall to Host Craft Show Open to UK Families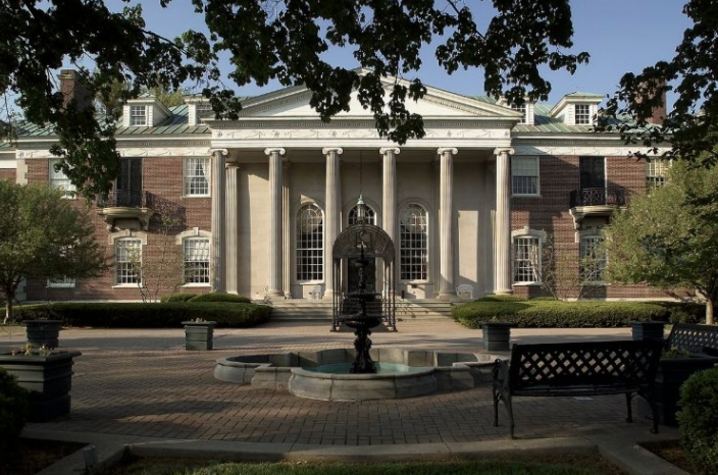 LEXINGTON, Ky. (Nov. 19, 2018) — The Club at the University of Kentucky's Spindletop Hall is hosting its second annual Craft Fair and Open House from 10 a.m. to 4 p.m. Saturday, Nov. 24. The event is open to all UK families.
UK's Spindletop Hall on Ironworks Pike in Lexington was acquired by the university in 1959. Built by Pansy Yount, wife of Frank Yount of the Yount-Lee Oil Company, the mansion has been a Lexington showplace since its construction in 1935.
Tour the historic mansion, take in the beautiful scenery and enjoy holiday shopping. The craft fair will include more than 50 vendors offering handmade items for sale. A buffet lunch will also be available.. 
For more information on The Club at UK's Spindletop Hall, visit their website at www.spindletophall.org.