Francis Su to Present J.C. Eaves Lecture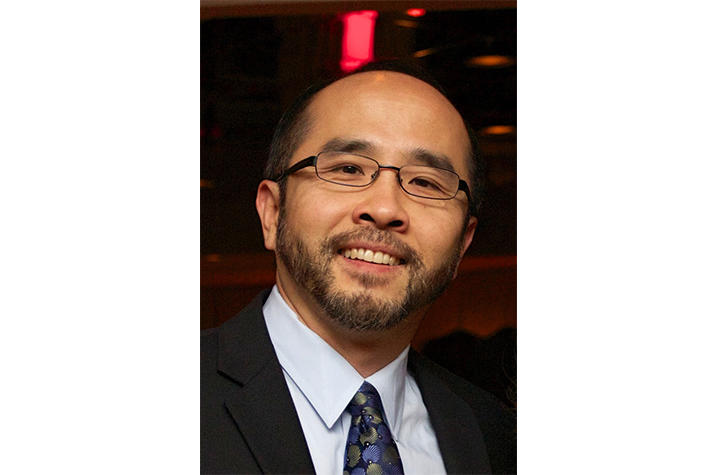 LEXINGTON, Ky. (March 22, 2018) — Francis Su, a mathematician from Harvey Mudd College, will deliver a talk on how math helps people flourish at the University of Kentucky next week.
Hosted by the UK Department of Mathematics in the UK College of Arts and Sciences, the 2017-18 J.C. Eaves Lecture will be held from 5 to 6 p.m. Thursday, March 29, in Room 110 of the White Hall Classroom Building.  
Su, who is the outgoing president of the Mathematical Association of America, is known for his powerful speeches on how mathematics can help people achieve their human desires, such as truth and justice.
"Why does the practice of mathematics often fall short of our ideals and hopes? How can deeply human themes motivate our students to do and study mathematics?
I have been advancing the message that mathematics help people flourish, no matter what they choose to do with their lives or careers," said Su in his lecture description. "I will explain why I believe this is an important message, especially for educators, and describe some of the reactions I've received."
"Francis is a passionate advocate for all students in mathematics, and his inspirational vision of an inclusive and equitable mathematical community is one that should be heard by everyone," said Benjamin Braun, an associate professor of math at UK. "We are thrilled to have him as our Eaves lecturer this year."
For more information, visit https://math.as.uky.edu/eaves-lecture. 
Su will also speak in the Discrete Mathematics research seminar Friday, March 30.
The lecture is part of the J.C. Eaves Undergraduate Excellence Fund, which brings speakers to campus to participate in the undergraduate mathematics program. The fund is supported by a generous gift from James C. Eaves Jr. and Mary Eaves, the son and daughter-in-law of J.C. Eaves. J.C. Eaves was a faculty member in the Department of Mathematics and Astronomy at UK and served as chair of the department from 1953 to 1963.