Get Your Steps in at 'seeblue 5k'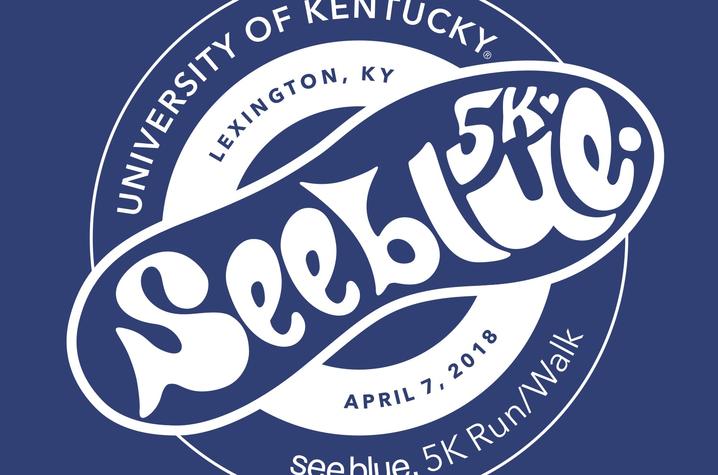 LEXINGTON, Ky. (April 2, 2018) — All faculty, staff and students working and learning at the University of Kentucky — along with family, friends and the general public — are invited to run/walk the seeblue 5K.
Hosted by UK Human Resources Health and Wellness, the race starts 10 a.m. Saturday, April 7, at the Legacy Trail at Coldstream Park.
While this 5K is open to everyone, it takes place on the last day of the current Step Up Challenge which began Feb. 25.
More than 4,000 faculty, staff, retirees and spouses are currently participating in this six-week challenge, aiming for a goal of 6,000; 8,000; or 10,000 steps per day on average.
"This event serves as a celebration for challenge participants finishing six weeks of stepping up," said UK Wellness Specialist Mario Hughley, who coordinates the challenge and the 5K. "The 5K itself is also an extra challenge and opportunity for achievement."
The distance of a 5K is 3.2 miles, which is about 6,000 steps. Runners and walkers of all speeds are encouraged to participate.
"It's a great feeling of accomplishment to complete a 5K," said HR Health and Wellness Manager Jody Ensman. "One of the main reasons we hold this run/walk is to give more people, especially first-time 5K participants, an opportunity to have this experience."
All participants will receive a free Dri-Fit shirt when they pick up their race packet at the event. Additional prizes will be awarded for top finishers, overall and in age divisions.
Visit the seeblue 5k website to learn more and register. The registration fee is $20 (on-site registration is also available with credit card or check payments only). Step Up Challenge participants received a $5-off coupon code by email.
As the event beneficiary, the UK Center for Community Outreach will receive a portion of the proceeds. Children under 10 are free, and dogs and strollers are welcome on the course of this family-friendly 5K on a paved trail located away from traffic.