Former Ambassador to Iraq Speaks at UK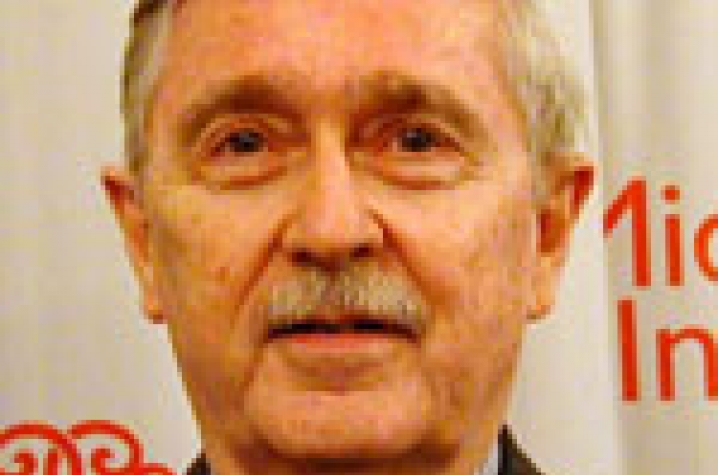 LEXINGTON, Ky. (April 13, 2011) – Former Ambassador to Iraq and Yemen David Newton will be the keynote speaker at the fifth annual Dialogue Dinner sponsored by the University of Kentucky Intercultural Dialogue Organization and the Rumi Forum-Kentucky.
At the invitation only event April 14 at the Boone Center, Ambassador Newton will address "Transforming the Middle East: The Gulen Movement and Religious Peacebuilding."  
In addition, the organization will recognize two individuals and one group who have "contributed their time, leadership and dedication to the cause of peace and dialogue," said event organizer Mehmet Saracoglu. UK President Lee T. Todd Jr. will receive the Intercultural Dialogue's Excellence for UK Award, and former Mayor Jim Newberry will be given the Intercultural Dialogue's For the City Award. In addition, the UK Dance Blue Team and the Golden Matrix Fund will be honored with the 2011 Rumi Peace Award.
Intercultural Dialogue Organization (IDO), formerly known as Interfaith Dialogue Organization, has been a registered UK student organization since 2006. Its goal is to promote dialogue, friendship, understanding, respect and love toward fellow human beings by sharing cultures and spiritual traditions of the world's nations. To connect with IDO, send a message to info@dialogueuk.org.
Rumi Forum was founded in 1999, with its mission to foster intercultural dialogue and to provide a platform for education and information exchange. Rumi Forum contributes to this ultimate aim by means of conferences, luncheons, community-based projects, publications, intercultural study tours and many other activities with several chapters. To connect with Rumi Forum, visit www.rumiforum.org.
MEDIA CONTACT:  Gail Hairston, (859) 257-3302, ext. 235; gail.hairston@uky.edu