Lecture and Concert to Focus on Place, Art and Music in Eastern Ky.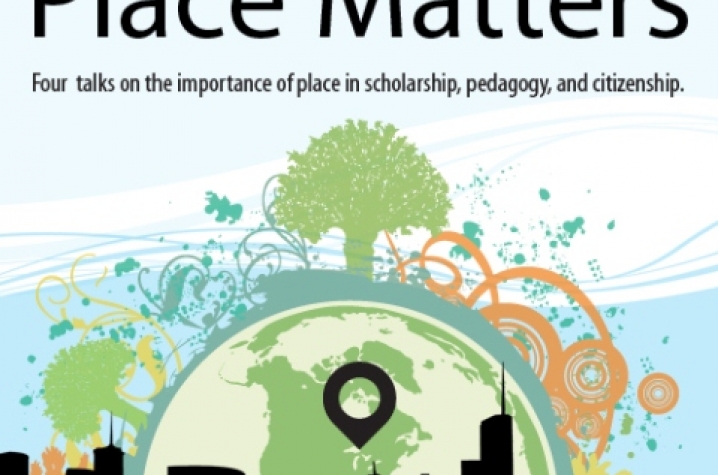 LEXINGTON, Ky. (Feb. 15, 2012) — Rich Kirby and John Haywood will present the second lecture in the Appalachian Studies Program's Place Matters lecture series on Friday, Feb. 17.
The lecture, "Somewheres on the Track: Place, Art and Music in Eastern Kentucky," will demonstrate Kirby and Haywood's experience with all three – place, art, and music – from Appalachian Kentucky. Their multimedia presentation will take place  from 3:30-5 p.m. in the Center Theater, University of Kentucky Student Center.
Rich Kirby is a musician who founded June Appal Recordings in 1974. For over 30 years – from vinyl to iTunes – June Appal has been the primary recording venue for Appalachian music. Kirby is affiliated with Appalshop and WMMT-- the Appalachian radio station responsible for community programming like "Holler to the Hood," a multi-media human rights project that fosters communication between urban and rural communities.  
John Haywood is a painter, musician and tattoo artist. He returned to Appalachian Kentucky from Louisville to run a tattoo parlor in Whitesburg and to encourage young artists in his home region through venues like the Cowan Creek "Pick and Bow" program.
"I create my pieces from my experience or the situations of those close to my heart, with an element of storytelling," Haywood said, about his painting. To view his website, click here.
In the Place Matters lecture, Kirby and Haywood will discuss their careers as artists and advocates for a strong understanding of place and community in Appalachia and elsewhere.
"John Haywood and Rich Kirby exemplify Appalachian musicians and artists having long been at the forefront of popular music, if we see popular as inviting every voice into a conversation about what matters rather than people buying what gets sold to them," said Ann Kingsolver, director of the UK Appalachian Center and Appalachian Studies Program at the University of Kentucky. "Current talk of the 99 percent is nothing new in Appalachian music like that which Rich Kirby has made available for decades through June Appal recordings."
Rich and the Po' Folk will be giving a concert after the lecture at 7 p.m. in the Worsham Theater, UK Student Center. The four-member old-time string band from Letcher County, Kentucky includes both Kirby and Haywood as well as Brett Ratliff and Nate Polly. Their latest album is "When the Whistle Blew." To hear their music, visit  http://richandthepofolk.com/music/,
Both events are free and open to the public.
The Place Matters lecture series and associated events explore the ways in which identity, social action, cultural expression and conceptualization of both the world and home are connected to place. The lecturers and artists in the spring 2012 Place Matters series will challenge their audiences to ground their understandings of Appalachia and the world differently.
The full schedule for the Place Matters lecture series can be found by contacting the UK Appalachian Center at 257-4852 or at http://www.appalachiancenter.org/placematters,
MEDIA CONTACT: Sarah Geegan, (859) 257- 5365; sarah.geegan@uky.edu