Segerstrom to Deliver 2018-19 Distinguished Professor Lecture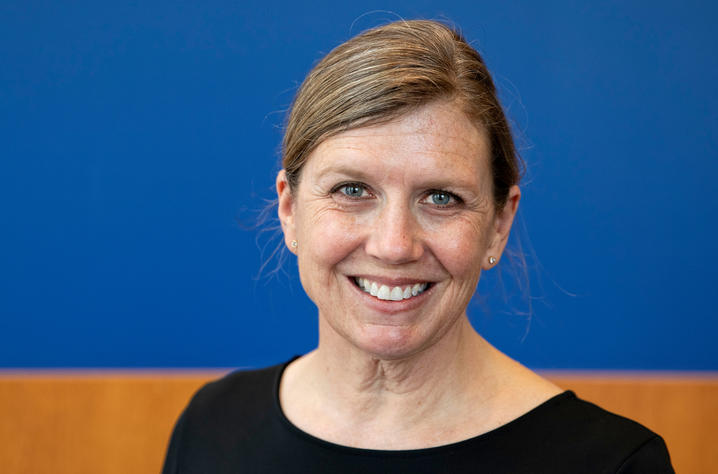 LEXINGTON, Ky. (April 24, 2019) — Suzanne C. Segerstrom, a professor in the University of Kentucky Department of Psychology, is serving as the 2018-19 UK College of Arts and Sciences' Distinguished Professor and will present the annual Distinguished Professor Lecture this week.
Her talk, "Well-being, Immunological Aging, and the Brain," will explore how psychological well-being influences the immune system. The lecture will begin 7 p.m. Thursday, April 25, in the UK Athletics Auditorium in the William T. Young Library.
In 2017, Segerstrom and her team of researchers received a $3.3 million grant from the National Institute on Aging to continue the "Thought, Stress, and Immunity" study, which has been investigating the interactions between psychological and immunological health among older adults since 2001. Segerstrom's talk will focus on findings from this ongoing study. These findings demonstrate how well-being intersects with other factors — including cognitive function, age and viral infection — to influence immune aging and how immune aging can in turn influence well-being.
"Sometimes we want to draw a direct line from psychological health to physical health," Segerstrom said. "But there are interactions and intersections that hold the most promise for understanding who is at the highest risk for premature aging, particularly in the immune system."
Segerstrom has achieved an exceptional record of scholarship. Her research primarily addresses the influence of individual differences in personality, cognition, and emotion on psychological health and physiological functions. In addition to her excellence as a researcher, Segerstrom is an outstanding mentor. Her 38 publications in the past four years include 25 manuscripts on which her graduate students are co-authors, and 16 of those manuscripts are first-authored by her students.
Segerstrom was awarded a University Research Professorship in 2015, and was recently awarded the 2019 Albert D. and Elizabeth H. Kirwan Memorial Prize, given each year to a faculty member in recognition of outstanding contributions to original research or scholarship, with an emphasis on work produced four years prior to the award.
"Since beginning her professional career at UK in 1997, Dr. Segerstrom has greatly exceeded the high expectations set forth in the College of Arts and Sciences for professional contributions at all levels within the department, college, university and profession," said Mark Kornbluh, dean of the college. "A combination of her outstanding research accomplishments, excellence in teaching at both the undergraduate and graduate level, and impressive record of service make a clear case for her to receive the highest award that our college can bestow on one of its faculty members."
Since 1944, the College of Arts and Sciences has recognized the accomplishments of its faculty in the humanities, social sciences, and natural and mathematical sciences, with the Distinguished Professor Award. The award is the highest professional recognition offered by the college and is bestowed on the basis of three criteria: outstanding research, exceptionally effective teaching and distinguished professional service.