Two UK Programs to Benefit From 2016 GoodGiving Challenge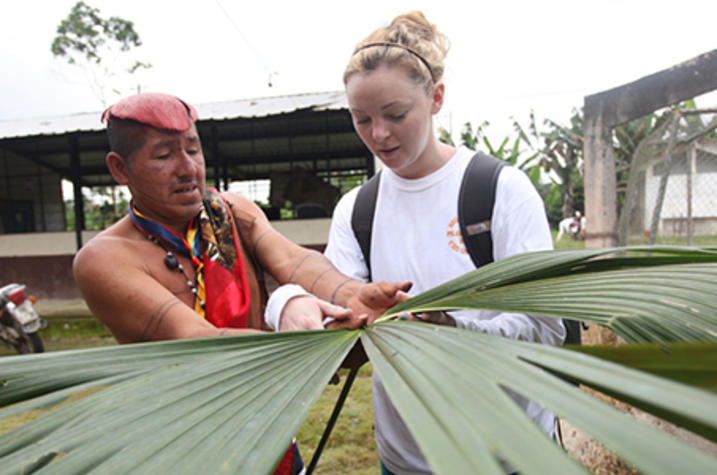 LEXINGTON, Ky. (Nov. 30, 2016) — The GoodGiving Challenge, a local charitable campaign that was started six years ago as the GoodGiving Guide Challenge by Smiley Pete Publishing and the Blue Grass Community Foundation, will raise money for two University of Kentucky programs — Child Development Center of the Bluegrass and Shoulder to Shoulder Global. Organizers of the campaign, which began Nov. 29, and ends Saturday, Dec. 31, hope to raise $2 million for 119 participating nonprofits in Central and Eastern Kentucky. Last year, the challenge raised over $1.34 million for 114 charities. Since its inception, the GoodGiving Challenge has raised $5.5 million for local charities.
Founded on the idea of informing the community of the work local nonprofit organizations do, the fundraising program's goal is "to partner with the individuals, businesses and nonprofits to grow charitable giving that makes our community a better place to live, learn, work and play," said Lisa Adkins, CEO and president of Blue Grass Community Foundation. The campaign website offers background information on each of the participating organizations.
The Child Development Center of the Bluegrass (CDCB) at UK returns to the fundraiser for the third year. The center's goal is to help children reach their full potential by providing therapy services, preschool and childcare programs that serve children with and without special needs in an integrated setting. The center is located at 290 Alumni Dr.
Also returning to the campaign is Shoulder to Shoulder Global (STSG), a sub-unit of the UK International Center, which seeks to improve the health and well-being of impoverished and underserved communities globally. The initial focus of STSG has been in Santo Domingo, Ecuador, where there is a year-round health clinic, often staffed by UK HealthCare volunteers who provide primary care for the community. Other STSG volunteers help create economic opportunities and improve education, public health and access to clean water. Donations made to UK STSG will support its mission to educate while providing care to the communities it serves.
The GoodGiving Challenge will take donations through Dec. 31. Donors can choose a nonprofit to support and make a donation at https://bggives.razoo.com/giving_events/bg16/npo_list.