UK Landscape Architecture Design Week Kicks Off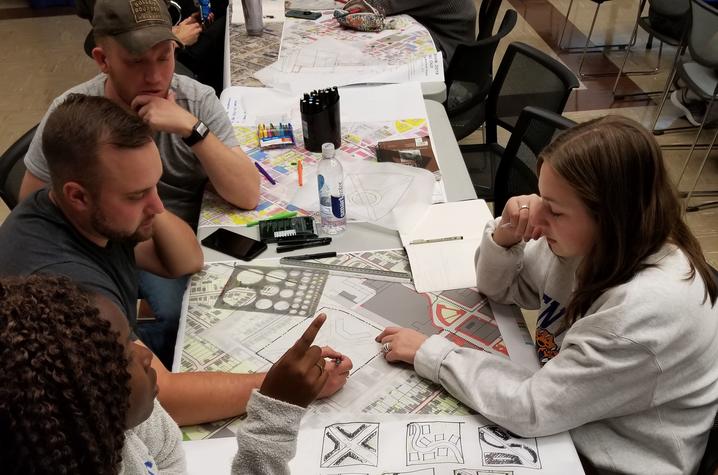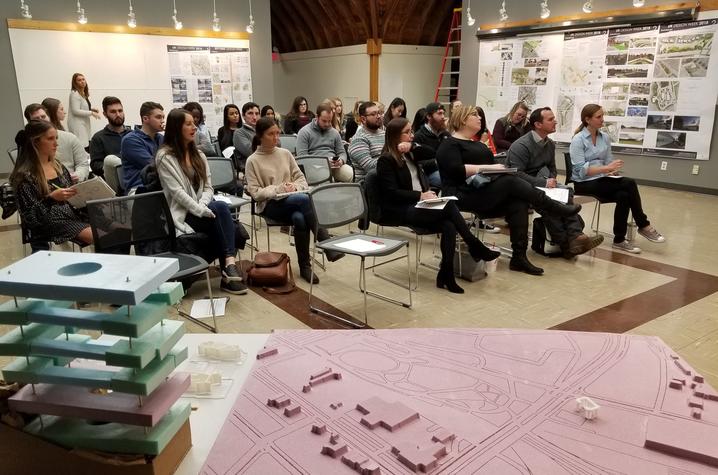 LEXINGTON, Ky. (Sept. 23, 2019) — The University of Kentucky Department of Landscape Architecture kicks off UK Design Week 2019 on Monday, Sept. 23, with a keynote lecture given by Kelly Cederberg at 1 p.m. in the Gluck Equine Research Center Auditorium. The week of competition will conclude with final student presentations and a jury decision the following Monday, Sept. 30, from 2 to 5 p.m. in the Gluck Equine Research Center Auditorium.
For this year's competition, senior undergraduate students from the College of Engineering will partner with various levels of landscape architecture students in vertically mixed teams. The 10 teams will collaborate to produce ideas and a schematic master plan for the Andover Golf Course property in Lexington.
"This opportunity allows students to practice and share their design thinking with a diverse and growing mix of Lexington residents, neighborhoods, political and governmental stakeholders, as well as creatively apply their evolving set of skills to timely and significant design opportunities within the city's landscape," said Carolina Segura, senior lecturer in the Department of Landscape Architecture.
The week of events is in partnership with the Tracy Farmer Institute for Sustainability and the Environment, UK Sustainability, the UK College of Engineering Department of Civil Engineering and the Andover Neighborhood Association.
Throughout the week, students participating will conduct an inventory of the property's physical, biological and cultural attributes to focus on the opportunities in the areas of conservation, management, restoration and regeneration of the natural ecosystem. The schedule of activities is designed to introduce students to collaborative and community-driven work experience.
"Community engaged learning experiences, such as Design Week, provide vital opportunities for our students to work across disciplines and participate as true citizens in our broader community," Segura said.
Since its launch in 2012 as a collaboration between Design Workshop, a landscape architecture, planning and urban design firm, and the UK Department of Landscape Architecture housed in the College of Agriculture, Food and Environment, this interdisciplinary collaboration has engaged with the local community, including representatives from the city-county government, to identify and provide new perspectives on design opportunities within the city's landscape. 
Past Design Week projects include reimagining and revitalizing suburban strip centers that resulted in a built a pop-up space on Southland Drive and creating connections between adjacent communities of the future Town Branch Park.
In addition to UK faculty from landscape architecture and engineering, students' efforts will be guided throughout the week by local professionals from the Kentucky Chapter of the American Society of Landscape Architects, as well as keynote speaker Kelly Cederberg from the University of Arizona, whose research has focused on golf course redevelopment.
A diverse panel of local experts and advisors for the competition include UK Extension Water Quality Specialist Amanda Gumbert, Kentucky Water Resources Research Institute Assistant Director Steve Evans, Urban Forest Initiative Coordinator Nic Williamson, Department of Horticulture Associate Professor Krista Jacobsen and LFUCG Division of Parks and Recreation Superintendent of Planning and Design Michelle Kosieniak.
The opening lecture and final group presentations are open to the public while other events on the schedule are closed to student teams and participating partners.