UKPD to host active aggressor response training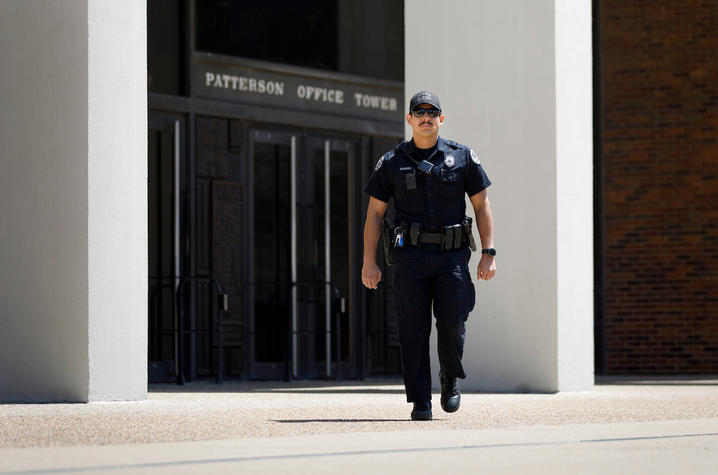 LEXINGTON, Ky. (Sept. 14, 2022) — The University of Kentucky Police Department (UKPD) is holding an active aggressor training open to all UK students, faculty, staff and members of the larger community on Sept. 21.
"While our mission is to keep our campus secure and safe, we know that safety is a shared responsibility," said UKPD Chief Joe Monroe. "It is crucial that we prepare for the unthinkable — as difficult as it may be — to protect ourselves and the lives of those around us."
Recent statistics released by the Federal Bureau of Investigation (FB) indicate that active aggressor incidents in the United States are on the rise, with a 52.5 percent increase just between 2020-2021.
The training is built on the "avoid, deny, defend (ADD)" or "run, hide, fight" strategy and will provide guidance to the UK community on what to do if faced with an active aggressor threat.
The training will be led by UKPD community service officers Alan Saylor and Michael Culver, who are certified instructors with Advanced Law Enforcement Rapid Response Training (ALERRT).
ALERRT's mission is to provide the best research-based active aggressor response training in the nation, and in 2013, the FBI named it the national standard for active aggressor training. Every year, Saylor and Culver visit different departments and units across campus to provide this training upon request.
The presentation will be held in Worsham Cinema on Wednesday, Sept. 21, 5 p.m.-7 p.m. Members of the community should RSVP to attend.
For more information about the course, visit this link.