The Balm in Gilead and UK Sanders-Brown Center on Aging Launch Memory Sunday Weekend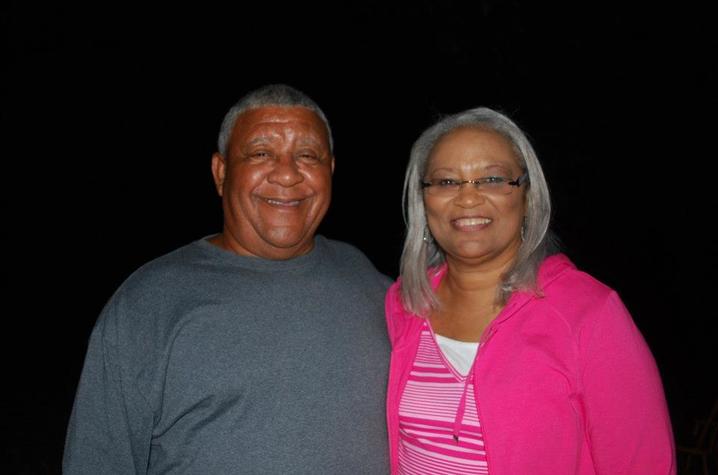 LEXINGTON, Ky. (June 15, 2017) – Phyllis Wilson was driving home from Fayette Mall by taking the back roads, just as she had done hundreds of times in the past to avoid the heavy Nicholasville Road traffic. Suddenly, her surroundings did not look familiar and she felt lost as her heart raced. She pulled over to the side of the road and tried to calm herself. After a few minutes, she pulled back onto the road and slowly began to drive. Something in her view triggered a memory and she knew she was going in the right direction toward home.
Wilson watched Alzheimer's disease take her mother's life. Her memories of watching her slowly slip further and further away remain with her to this day and they are painful.
"I worry about what that did to my family. It's hard to watch; I can't describe it. I know I don't want to be in that predicament," she said. "I read about a clinical trial at the Sanders-Brown Center at UK and I wanted to get involved. It won't help me, but it might help my kids and grandkids."
Alzheimer's disease is an irreversible, progressive brain disorder that slowly destroys memory and thinking skills, and eventually the ability to carry out simple tasks. Over 5 million people in the United States are currently living with the disease, and that number could rise as high as 16 million by 2050.
African Americans, like Wilson, are two times more likely to develop Alzheimer's disease than Caucasians and less likely to have an early diagnosis of their condition, resulting in less time for treatment and planning. Although Caucasians make up most of the more than 5 million people with the disease, African Americans are at a higher risk for developing the disease.
The Balm in Gilead, a faith based organization that addresses prevalent public health issues among African Americans, recently tapped the UK Sanders-Brown Center on Aging to help create a national awareness campaign about the burden Alzheimer's disease and other dementias have on the African-American community by going through churches and other faith based organizations. Memory Weekend was launched in Lexington June 11 in 25 churches in Kentucky.
Dementia is caused by damage to brain cells. This damage interferes with the ability of brain cells to communicate with each other. When brain cells cannot communicate normally, thinking, behavior, and feelings can be affected.
There are no known genetic factors to explain why African Americans are at greater risk for Alzheimer's. However, the known risk factors for any group, such as high blood pressure and diabetes, are more prevalent in African Americans than Caucasians. The Alzheimer's Association reports that African Americans are less likely than Caucasians to have a formal diagnosis of their condition because they are less likely to report symptoms of memory loss to their doctors. 
Allison Caban-Holt, assistant professor in the Department of Behavioral Science at the UK College of Medicine and the Sanders-Brown Center on Aging, says that dementia is not a specific disease, rather its's a general term to describe the overarching disease of cognitive decline severe enough to reduce a person's ability to perform everyday activities.
"There are several different types of dementia with Alzheimer's being the most common type, accounting for 60-80 percent of cases," Caban-Holt said. "What differentiates the different types of dementia is the root cause. Strokes, high blood pressure, and diabetes predispose one to dementia of the cardiovascular type. There are dementias associated with Parkinson's disease and Lewy body disease. In the brain with advanced Alzheimer's disease, there aren't enough brain cell connections to perform all the functions of the body and consequently, patients can forget to eat and even to breathe."
Wilson no longer drives a car and says her husband Donald, whom she does everything with since retirement, takes her where she wants to go. It worries her sometimes that she will walk past people she's met and not speak because she doesn't remember their face in that moment. Despite this, Wilson feels that her participation in the Sanders-Brown clinical trial has helped her manage her memory loss. She enjoys going to church, and she makes wreaths and sells them as a hobby. She has also started an exercise program. 
"When they first asked me to start exercising, I dreaded it,"  Wilson said. "I never exercised, and when someone said it was OK if I couldn't do certain things that was a trigger for me. If someone tells me I can't do something, then that makes me want to show them I can."
Armed with a gym membership, Fitbit and heart monitor, Wilson exercises four days a week using the treadmill and water exercise. Since starting the program, she and her doctors have noticed several health improvements. "I can break a good sweat and I feel good physically," she said. "I've become friends with my personal trainer."
Spreading awareness of Alzheimer's disease among African Americans is crucial to early diagnosis. Markeda Yarbrough, a clinical research assistant at Sanders-Brown, says the church is the single most important, stabilizing role in bringing the African-American community together.
"It's about building trust in a community where there is a great deal of mistrust of the medical community," Yarbrough said. "Church members will often go to other church members with health concerns. It's a place where members can go to other members who are knowledgeable and caring."
Yarbrough adds that African-American women tend to get screening four to five times more than African-American men who are more reluctant.  If not diagnosed in the early stages, the disease may progress so far that treatments aren't as effective.
Phyllis Wilson says although she's not comfortable approaching people to initiate a conversation about Alzheimer's disease, she has no problem talking about it if someone were to ask her.
"I don't want other people to have to deal with this disease. When I think about what it did to my family, it kills my soul," she said.
Alzheimer's disease is currently ranked as the sixth leading cause of death in the United States, but recent estimates indicate that the disorder may rank third, just behind heart disease and cancer as a cause of death for older people.
For more information, go to The Book of Alzheimer's for African-American Churches, published by the UK Sanders-Brown Center on Aging.
UK is the University for Kentucky. At UK, we are educating more students, treating more patients with complex illnesses and conducting more research and service than at any time in our 150-year history. To read more about the UK story and how you can support continued investment in your university and the Commonwealth, go to: uky.edu/uk4ky. #uk4ky #seeblue