'Behind the Blue': Women Changed the Face and Practice of Medicine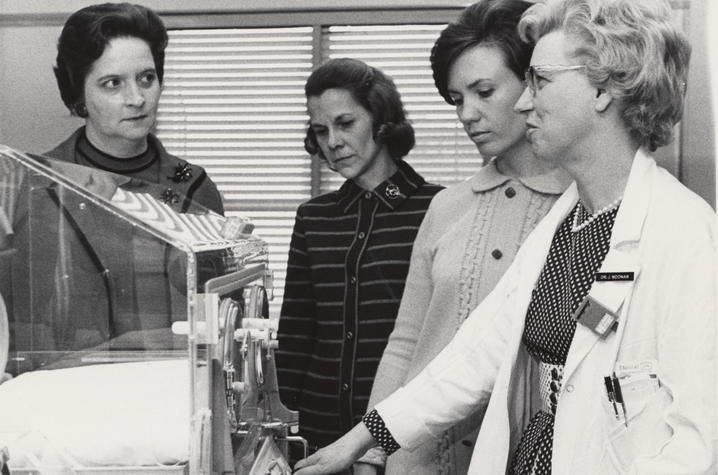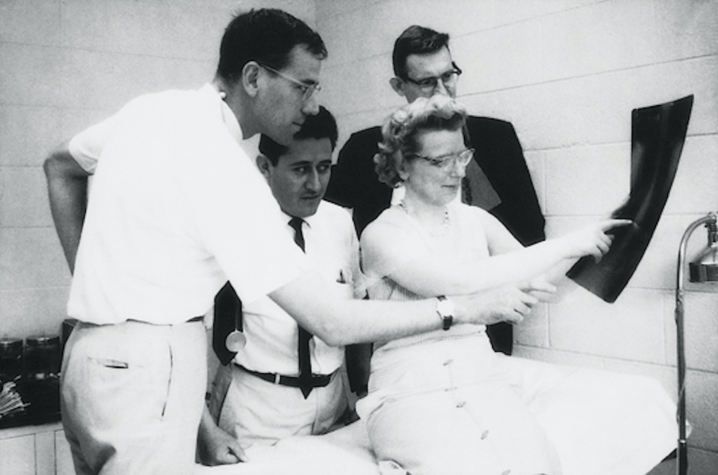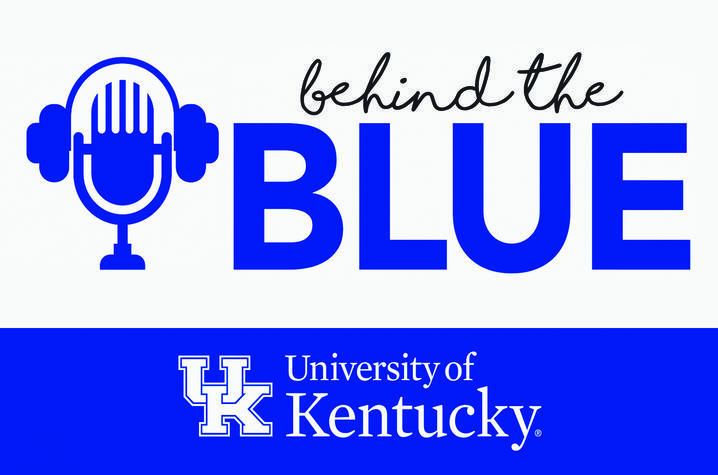 LEXINGTON, Ky. (March 12, 2019) – The University of Kentucky community is celebrating Women's History Month. Throughout March, UKNow will feature the women — past and present — on whose shoulders we stand and whose hard work has made our achievements possible. With a combination of fierce resolve and deep compassion, UK women have left indelible marks on our university. Join us as we highlight these #WomenOfUK.
As part of her early graduate work, Karen Clancy, interviewed 10 physicians and staff who were affiliated with the UK College of Medicine for the school's 50th anniversary. One of her subjects, Dr. Jaqueline Noonan, was the first woman to chair a clinical department for the college. During the interview, Noonan talked about the ways in which women had changed not only the face of medicine, but how it was practiced. 
That conversation led Clancy, a faculty member in the UK College of Health Sciences to ask, "how have women changed medicine?" To date, Clancy has interviewed 25 women who graduated from the UK College of Medicine between 1964 and 1975. She focused on this group because UK began admitting women to medical school in 1960, and she wanted to learn about their experiences prior to the adoption of Title IX.
The "Women in White: Women Physicians Oral History Project" is a collection of oral histories featuring the perspectives and memories of ground-breaking women who completed medical school when only six to 10 percent of physicians were women. They were trailblazers who successfully pursued professional careers, made scientific contributions and brought a new dimension to medicine. They became leaders of medical associations, chairs of academic departments, discoverers, scientists and givers of compassionate and innovative care in their communities. 
They told stories of barriers, triumphs and leadership. Noonan, who became a pediatric cardiologist went on to have a medical condition, Noonan Syndrome, named after her. Dr. Flora Johnson came to the United States with her sisters when she was just 14 years old. She was told by countless people along her journey that she couldn't make it in medical school and wouldn't become a physician. Today, she still practices family medicine in Alhambra, California. Dr. Ardis Hoven, one of the first women to serve as president of the American Medical Association and the first woman elected chair of the World Medical Association said, "Women have a special something that makes them ready to care and to lead. They've made medicine more personal, we go the extra mile."
On this week's episode of "Behind the Blue" you'll hear these stories and more as we talk with Clancy about her project.  Women in White: Women Physicians Oral History Project is housed in the Louie B. Nunn Center for Oral History at the University of Kentucky.  Support for the collection was funded in part by the Arvle Turner Research Fund and the Kentucky Oral History Commission of the Kentucky Historical Society.
Become a subscriber to receive new episodes of "Behind the Blue" each week. UK's latest medical breakthroughs, research, artists and writers will be featured, along with the most important news impacting the university.
For questions or comments about this or any other episode of "Behind the Blue," email BehindTheBlue@uky.edu or tweet your question with #BehindTheBlue