Casey Joins College of Public Health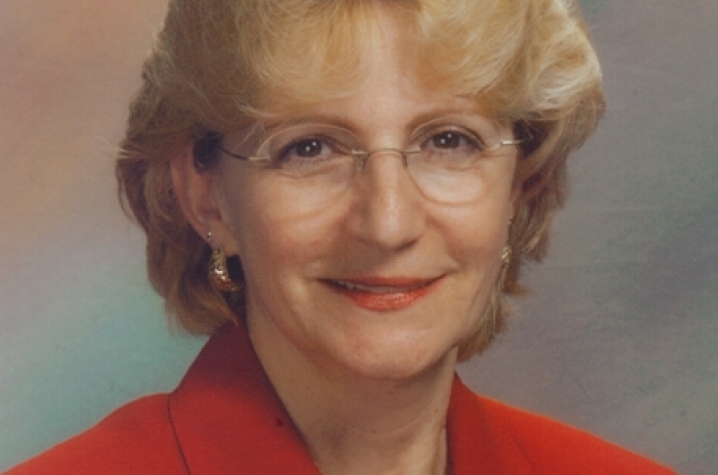 Dr. Baretta R. Casey joins the University of Kentucky College of Public Health on November 1st, 2010. Her primary appointment is in the college's Department of Health Behavior. She holds secondary appointments in the college's Department of Preventive Medicine and Environmental Health and the Department of Health Services Management. Casey also holds a joint appointment in the UK College of Medicine Department of Family and Community Medicine.
A native and former private practice physician from Pikeville, Kentucky, Casey received her BA degree from Pikeville College and her medical degree from the UK College of Medicine. She completed her family medicine specialty training at Trover Clinic Foundation in Madisonville, Kentucky. In December 2006, Casey received her Masters in Public Health from the UK College of Public Health.
Casey is a professor in the UK College of Public Health, Departments of Health Behavior, Health Systems Management and Preventive Medicine and professor in the College of Medicine, Department of Family and Community Medicine. She served as the director for the UK Center for Excellence in Rural Health in Hazard, KY, from 2005 – July 2010, and prior to that she was the program director for the UK College of Medicine, Hazard-based East Kentucky Family Medicine Residency Program from 2002 to 2006, which trains medical school graduates for practice in rural areas.
She is a 2006 graduate of the Johnson & Johnson/UCLA Health Care Executive Program, a management development program exclusively for executive directors and leaders of community-based health care organizations. In March 2008, she completed the prestigious Executive Leadership in Academic Medicine (ELAM) program sponsored by Drexel University.
Casey's research funding and areas of interest include rural health systems, population-based research and cancer. She has served as principal investigator and co-principal investigator on several national grants.
Casey is a past president of the Kentucky Medical Association and the Kentucky Academy of Family Medicine. She currently holds a position on the American Medical Association Council of Medical Education, the National Residency Matching Program and the board of directors for the Accreditation Council on Graduate Medical Education. Dr. Casey serves on numerous medically related national and state boards and has received several awards and honors related to her work with medical education, domestic violence and community service.