Certified Nurse Midwives Partner with Women for Better Health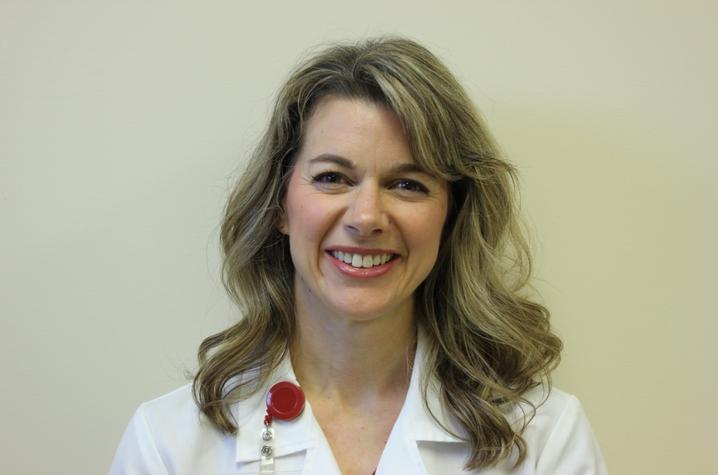 LEXINGTON, Ky. (Jan. 30, 2017) — Whether planning for a baby or entering the stages of menopause, every woman deserves a health care provider who respects her values, preferences and personal goals.
The certified nurse midwife offers a range of medical services and expertise to support women throughout the female reproductive lifespan, not just through pregnancy and birth. Firmly grounded in evidence-based science, the certified nurse midwife is trained to put the patient at the center of her health care decision-making.
Some pregnant women believe choosing a nurse midwife for prenatal and postnatal care means forgoing the comforts of modern medicine. Nurse midwives are frequently associated with home birth, but according to the American College of Nurse Midwives, 94 percent of nurse midwives in the United States attend births in hospitals. Nurse midwives support birth according to the preferences of the mother, whether she desires an epidural or unmedicated birth.
From supporting a woman as she births to providing primary care, nurse midwives can be found throughout the spectrum of women's healthcare. There are a few distinguishing features of midwifery that every prospective patient should consider.
Emphasis on education. Nurse midwives counsel patients on a variety of health topics, from contraception to nutrition to breastfeeding. Rather than giving advice, the nurse midwife offers reliable information and encourages women to make individualized decisions. Consistent with this philosophy, patients acquire knowledge so they can make informed decisions and feel confident about their care.
Partnership. Nurse midwifery services are provided in partnership with women and their families in order to empower women to determine their individualized journeys to motherhood. In addition to working in partnership with women, they work in close conjunction with obstetricians, anesthesiologists and neonatologists as a part of an integrated health care team.
Birth is normal.  For healthy, low-risk women, interventions during birth are usually unnecessary. A hallmark of nurse midwifery care is non-intervention in the absence of complications.  While nurse midwives are experts in normal birth, they are highly trained to detect complications and will collaborate with physicians when necessary.
Founded on evidence-based science. Certified nurse midwives are registered nurses who have earned a master's of science in nursing with an additional certification in midwifery. They are licensed professionals capable of attending births, writing prescriptions, conducting annual exams and providing birth control counseling as a part of their wide spectrum of health care services.
Nurse midwives empower women to take control of their health and birth experience. This sense of control can be a positive influence on the entire family unit. Midwifery is a beautiful health care partnership designed to help women realize their potential to be a force for optimal health and wellness.
For more information about midwifery, visit www.midwife.org/Essential-Facts-about-Midwives.
JoAnne Burris is a certified nurse midwife at the UK Polk-Dalton Clinic at UK HealthCare.
UK is the University for Kentucky. At UK, we are educating more students, treating more patients with complex illnesses and conducting more research and service than at any time in our 150-year history. To read more about the UK story and how you can support continued investment in your university and the Commonwealth, go to: uky.edu/uk4ky. #uk4ky #seeblue