College of Pharmacy Dedicates Suite to Distinguished Alum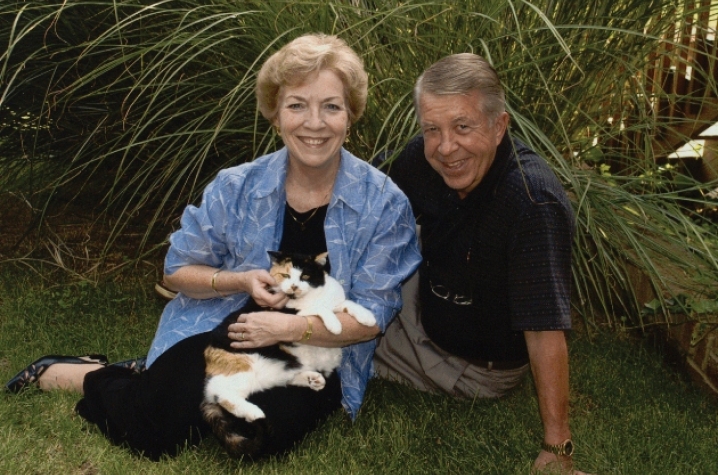 LEXINGTON, Ky. (April 13, 2011) − In honor of a college alumnus and former faculty member, the University of Kentucky College of Pharmacy will host a celebration to dedicate a newly opened Dwaine and Rita Green Suite, from 1:30-3 p.m. on Friday, April 15.
"The College of Pharmacy would not be the place it is today or the place we aspire to be tomorrow without the contributions of Dwaine and Rita Green," said Timothy Tracy, dean of the UK College of Pharmacy. "The Greens have given so much to the College, and we are thrilled to be able to give back to them."
The Dwaine and Rita Green Suite is dedicated to a couple who devoted their lives to improving and promoting the practice of pharmacy. Dwaine Green, a UK College of Pharmacy alumnus, was an independent pharmacy owner, President of the Kentucky Pharmacists Association, member of the Kentucky Board of Pharmacy and Executive Vice President of the Kentucky Society of Health-System Pharmacists. Additionally, he held a variety of positions at the college for over 24 years, including preceptor, field professor, Director of Admissions and Assistant to the Dean for Student and Alumni Affairs. He served as a mentor to countless students and pharmacists on leadership and professionalism.
Green's wife, Rita, shared his passion for pharmacy and for student development. She was always supportive and encouraging and, along with her husband, opened her heart and home to students.
The public is invited to attend the dedication and reception.
MEDIA CONTACT:  Ann Blackford, (859 257-1754 ext. 230 or ann.blackford@uky.edu