College's New Director of Diversity and Inclusivity is Building a Nursing Profession Reflective of Patient Population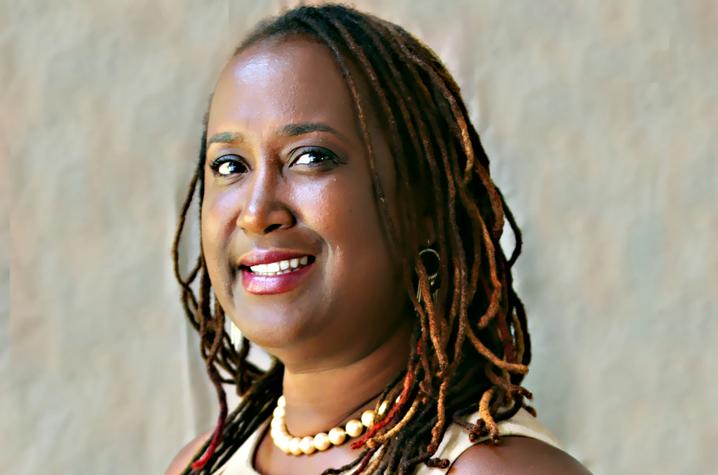 LEXINGTON, Ky. (Oct. 26, 2015) — UK College of Nursing associate professor Jenna Hatcher explains the distinction between diversity and inclusivity using a party metaphor.
Diversity is getting an invitation to the party, but inclusivity is being asked to dance. At the UK College of Nursing, Hatcher wants to see people of all genders, races, ethnicities, cultural backgrounds and sexual orientations on the dance floor.
Dedicated to fostering an inclusive environment in the college and the broader health care workforce, Hatcher took on a new role as director of diversity and inclusivity for the UK College of Nursing this summer. In this position, she hopes to recruit a more diverse body of undergraduate and graduate nursing students and instill of culture of inclusivity in all facets of the college. She hopes her efforts to promote a diverse and inclusive environment within the college translate in the larger nursing workforce.
As a researcher, Hatcher has investigated health disparities affecting ethnic groups and marginalized populations. Her studies have included an examination of  challenges to equality and comfort during the breast cancer screening process for African American women and the prevalence of colorectal cancer in residents of rural Appalachia. Hatcher believes health care workers should resemble the demographic they serve, and nurses comprise the largest workforce in the world. A more diverse nursing workforce will be better equipped to empathize with and understand the distinctive needs and experiences of patients, which will improve the overall quality of health care and encourage more people to seek out health services.
"As the director, I hope to work from top to bottom to create a diverse and inclusive environment in the health care system," Hatcher said. "To create an environment that produces health care workers who look like the population they serve."
Hatcher said valuing diversity at UK means actively instilling a culture of diversification across campus. As a first priority, Hatcher plans to review admission policies, recruitment tactics and retention rates of undergraduate students to identify opportunities to bring more underrepresented minority students into the nursing profession. She will engage in career education efforts in the community, starting with high school students to encourage young minorities to pursue careers in health care.
She will also develop strategies for the College of Nursing faculty to ensure a comfortable and diverse workplace. In the past, she has utilized the Implicit bias test, which measures cultural and ethnic biases previously unknown to an individual through an online questionnaire, to help people understand their innate biases and the effect on others. Hatcher said being aware of unconscious biases is a first step in recognizing areas of improvement for a department committed to diverse and inclusive environment.
"Jenna's passion, energy and expertise is key for equalizing access to health care, education and opportunities for vulnerable populations," said Janie Heath, dean of the UK College of Nursing. "As director of diversity and inclusivity she will help us acknowledge and celebrate the differences in our community, which will allow us to be challenged, understood and transformed."
Hatcher also serves as the director of the Disparities Researchers Equalizing Access for Minorities (DREAM) Center. The DREAM Center is dedicated to generating and disseminating knowledge that helps to equalize access and eliminate disparities in health status and health care for minorities through research, education, and community outreach.   
For more information about diversity and inclusivity at the UK College of Nursing, contact Hatcher at CONdiversity@uky.edu.
UK is the University for Kentucky. At UK, we are educating more students, treating more patients with complex illnesses and conducting more research and service than at any time in our 150-year history. To read more about the UK story and how you can support continued investment in your university and the Commonwealth, go to: uky.edu/uk4ky. #uk4ky #seeblue