Dearinger Named Kentucky's Public Health Commissioner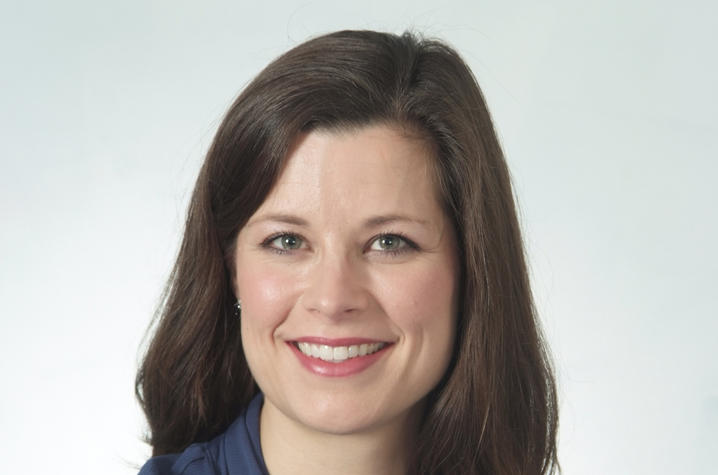 LEXINGTON, Ky. (Sept. 3, 2019) — Dr. Angela T. Dearinger, assistant dean of accreditation with the Graduate Medical Education office and an associate professor in the Department of Internal Medicine in the University of Kentucky College of Medicine, has been appointed by Gov. Matt Bevin as Kentucky's Public Health Commissioner, effective Sept. 1.
Dearinger will lead the Kentucky Department of Public Health, which is responsible for developing and operating state public health programs while working to better the health and safety of Kentuckians through prevention, promotion, and protection.
"This is a crucial position in facilitating the improved health and wellness of the citizens of the Commonwealth, and Dr. Dearinger is the right person for the job," said UK College of Medicine Dean Dr. Robert DiPaola. "Her appointment to this role is a testament to her exemplary work with the University of Kentucky through the years."
Dearinger has been a member of the UK College of Medicine faculty since 2007. In addition to her roles in the college, she also is  associate chief of staff for education managing the Lexington VA Health Care System's medical, dental and health profession trainees.
"I am honored to have the opportunity to serve as the public health commissioner, and I'm excited to collaborate with public health partners from across the Commonwealth to address our shared health care needs and challenges," Dearinger said.
After completing her undergraduate degree from Transylvania University and her medical education at the UK College of Medicine, she pursued a residency in internal medicine and pediatrics at the University of Alabama at Birmingham. She then returned to UK for a Master Educator academic fellowship in internal medicine, during which she earned a master of public health (MPH) degree from the UK College of Public Health. She became board-certified in preventive medicine and general public health and was appointed as the program director of preventive medicine residency at UK.
One of Dearinger's most notable achievements was founding the Kentucky Public Health Research Network, one of the first five public health practice-based research networks in the U.S. The network involved the collaboration of the Kentucky Public Health Association, the Kentucky Department of Health, 17 local public health jurisdictions and their community partners, a state primary care research network, the Kentucky Health Department Association and research partners at the UK College of Public Health. The group's research focused on public health partnerships, strategies to reduce health disparities, and improvements to public health practice such as quality improvement to diabetes care.
"The Kentucky Department of Public Health is at a pivotal point in its history, working to address many population health issues in fiscally challenging times," Adam Meier, Cabinet for Health and Family Services secretary, said in a release. "Successfully navigating through these complex issues will require great leadership, and to that end, I am excited to have Dr. Angela Dearinger join DPH as the public health commissioner. She is a proven leader with outstanding qualifications and a thorough understanding of Kentucky's public health system."
Dearinger currently serves as chair of the UK Graduate Medical Education Committee Program Review Subcommittee, the VA Research and Development Committee and the Preventive Medicine Program Evaluation Committee.
In 2018, she was appointed by Gov. Bevin to serve as a member of the Kentucky Board of Medical Licensure.
"Her training and experience in public health and educational administration – and more recently her leadership roles not only in the College of Medicine and the Lexington VA Medical Center, but also in the Lexington Medical Society and the Kentucky Board of Medical Licensure – have uniquely prepared her to serve as public health commissioner," said Dr. Katherine McKinney, senior associate dean of UK College of Medicine's Graduate Medical Education programs. "In addition, her clinical training in both internal medicine and pediatrics has equipped her with an in-depth understanding of population health for people of all ages. We're excited to watch her take on this new leadership role."
During her time as public health commissioner, Dearinger will remain UK faculty and plans to return to UK when her commission ends.
She is originally from Paintsville, Ky., and now lives in Versailles, Ky., with her husband and three children.