Dentist With A Heart for Special Needs Patients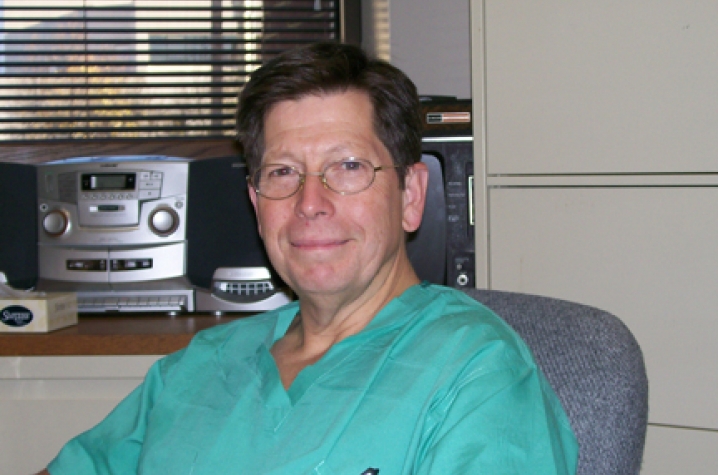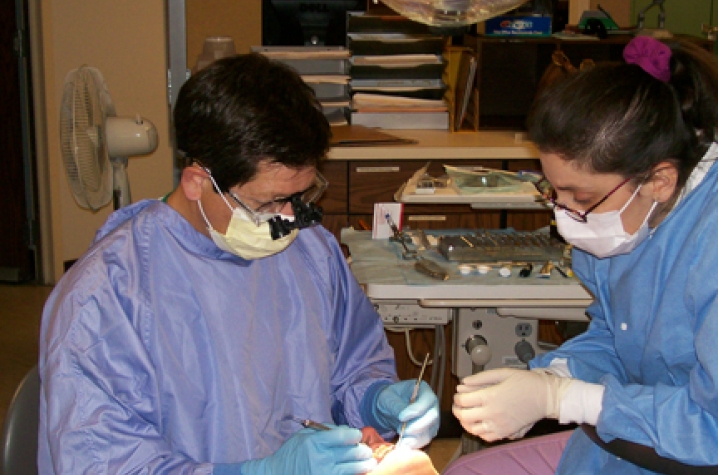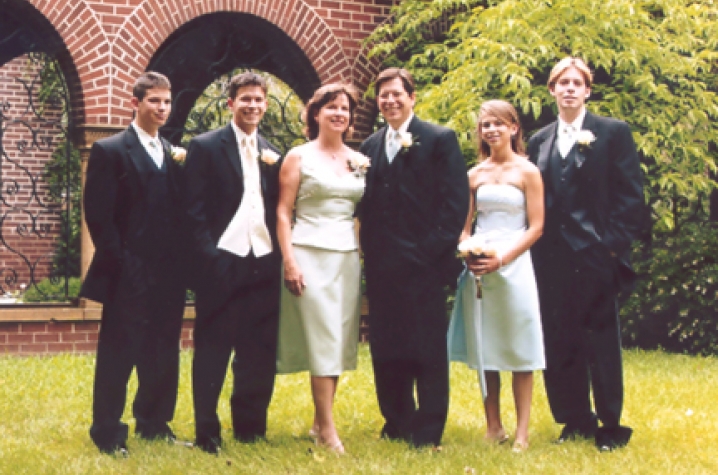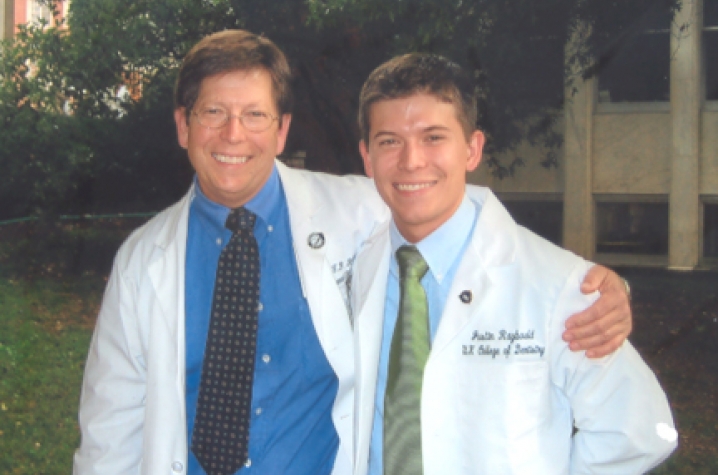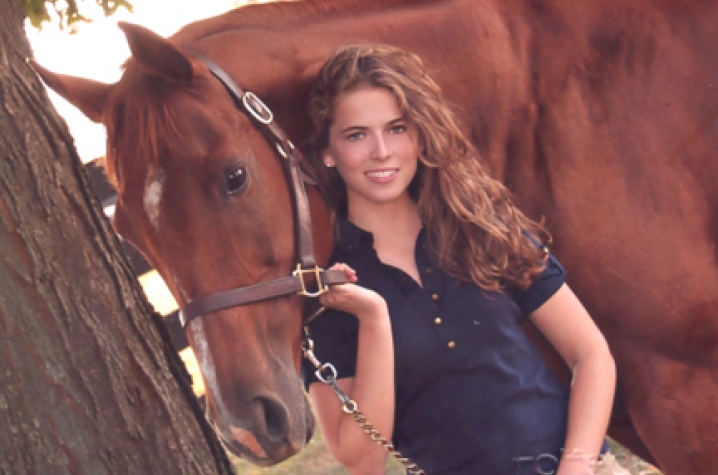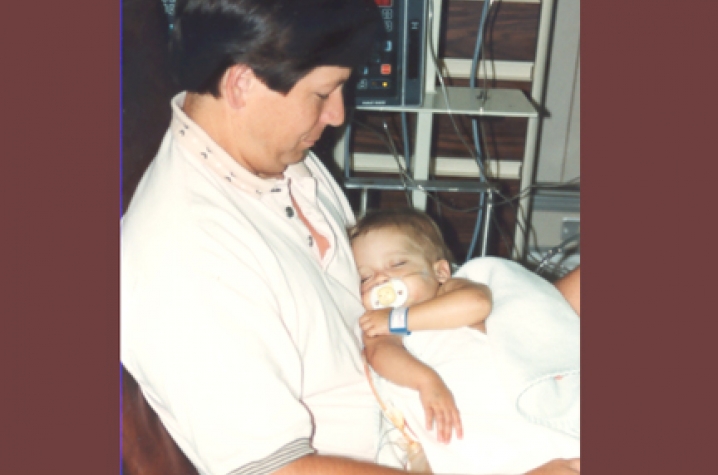 LEXINGTON, Ky. (Dec. 3, 2009) - As a potential transplant recipient waiting on a life-saving organ, there are many unknowns. What kinds of tests will I have to have? How long will I have to wait? How long will my recovery be? What kinds of medications will I have to take? How will my life change? Of all the jumble of thoughts and concerns that run through your head, who would think that a cavity could be a potential road block to having a transplant?
[IMAGE2]Ted Raybould, professor of Dentistry and Preventive Care at the University of Kentucky College of Dentistry, can tell you exactly why a cavity, and dental health in general, is of grave importance to patients both before and after transplantation.
For people waiting on an organ transplant, a clean bill of dental health from a dentist is required before they can be placed on the waiting list. Something like a cavity or a mouth infection can be life threatening to someone who has a chronic illness or weakened immune system. An infection that reaches the blood stream and circulates throughout the body can result in devastating complications.
Raybould said he found his niche working with medically complex patients when he first came to UK from private practice in 1984. His first position was a research title faculty position looking at a prescription mouth rinse that would help neutralize potentially infectious bacteria in the mouth for patients undergoing bone marrow transplant, chemotherapy and head-neck radiation. Raybould's research gave him a new perspective that he didn't get in dental school.
"You get very attached to these patients because you see them a lot and you get to know them and their family," he said. "In dentistry, there's a tendency not to see very ill patients. You see the person and they go home after they get a filling done or a bridge made. With transplant patients, you get their family - the husband, the wife, the mom's and dad's"
Raybould built relationships with the patients and families he met and still remembers many of their names.  He often wondered why in a family of five children, one child would develop a serious illness.  "It was bad things happen to good people," he said. "You can eat right, drink right, rest, do all the right things and get a life threatening illness. I think most of us in life, unless it hits you, don't realize that."  Little did he know that some years later, he would develop an even greater appreciation for what these families experienced.
Katie's Story
[IMAGE5]
Ted and Carolyn Raybould are the proud parents of Matthew, 28, a student at Bluegrass Community and Technical College, Justin, 26, a recent graduate of the UK College of Dentistry currently serving in the Air Force, Ben, 22, a Navy SEAL and Katie, 19, a sophomore at UK.
When Katie was born in 1990, Carolyn Raybould knew something wasn't right with Katie despite the fact that her pediatricians were saying everything was fine. She noticed Katie's eyes were yellow, indicating jaundice, but jaundice in newborns usually goes away in a couple of weeks. When the jaundice persisted at two months, the Rayboulds took Katie to Cincinnati Children's Hospital where she was diagnosed with biliary artresia, a rare liver disease that occurs in one in 15,000 to 20,000 infants. Katie underwent a Kasai procedure, an operation to create an open duct so bile can drain from the liver. The Rayboulds were told Katie would also need a liver transplant.  Ted Raybould's interest in working with transplant patients suddenly took on new meaning when Katie received a liver transplant in 1991.
[IMAGE6]Katie Raybould doesn't have many memories of her experience since she was only 13 months old at the time. "My perspective is certainly different from one who had a transplant later in life but it has gradually changed over time and I hold a great appreciation now more than ever," she said. "My yearly checkups, blood-draws, medication and my scar are reminders of my past but it's all an infinitesimal price to pay for what I was given."
Like most transplant recipients, Katie was put on immunosuppressant drugs so her body would not reject her new liver. Some of the side effects of these medications can affect oral health, something Ted Raybould knows all too well.
"As a dentist, you naturally want your kid's teeth to be healthy," he said. "I always talk to parents about mouth care and sometimes you have to do it for your child. Sometimes it's not easy when the child is going through so much anyway with medical procedures and they don't want to brush their teeth and parents don't want to have to make them."
Raybould said Katie turned out to be a poster child for good dental health after her transplant. Some of the parents from the transplant support groups he attended asked how he did it because some of the other children had mouths that were suffering from neglect. "Well, she got her teeth brushed every day," he said. "To be a good parent,you have to do things that are painful sometimes."
[IMAGE3]Katie Raybould thinks it's great having a dad who is also her dentist. Although she's always been good about brushing, there was a time when she didn't like to floss. "One of my dad's famous tag lines is 'only floss the teeth you want to keep,'" she said. "Not every child grows up with a parent that ensures that they are taking care of their teeth properly along with understanding the reason behind it . Teeth are easy to take for granted because, although we use them regularly, most don't think about the jeopardy they put their teeth in if they don't keep them clean."
Today, Katie Raybould is a healthy and active teenager who loves to run and ride her horse, Kelly. She's a violin performance major on a full music scholarship at UK. She and her parents regularly participate in the U.S. Transplant Games held every two years for transplant recipients and donor families. At the last Transplant Games held in Pittsburgh in 2008, she played the violin at the Heinz Theatre at the Donor Recognition Ceremony.
Working with Individual Needs
In addition to his general dentistry practice at UK, Raybould is the division chief of General Dentistry and the director of General Practice Residency and Adult Special Patient Care. Part of his work with residents is training them to be comfortable managing mentally, physically and medically complex patients. "You can read it in a book but if you don't experience it, you don't learn it," he said. "I tell my residents one thing they're going to get out of this residency, hopefully, is perspective."
Raybould says he sees about 100 transplant patients a year who are routinely referred to him for check-ups and dental work. He also sees patients with neurological disorders such as Huntington's Chorea, Down's Syndrome and autism. Raybould admits that he has gotten emotionally attached to some of his patients and their families, something one doesn't often hear a doctor admit. Listening to him talk about his experience, it's easy to imagine that Raybould practices what he preaches in the classroom about treating each patient individually and as human beings.
One of his patients, Amelia Brown, a liver transplant recipient in 2004, couldn't agree more. Brown said the first time she met Raybould, she knew he was not only very professional but a very caring person as well.
"I wanted someone who could understand what I was going through and someone I could depend on," Brown said. "With Dr. Raybould, you're not just a number or a patient, you're a friend."