Health Sciences Inducts Two Into Hall of Fame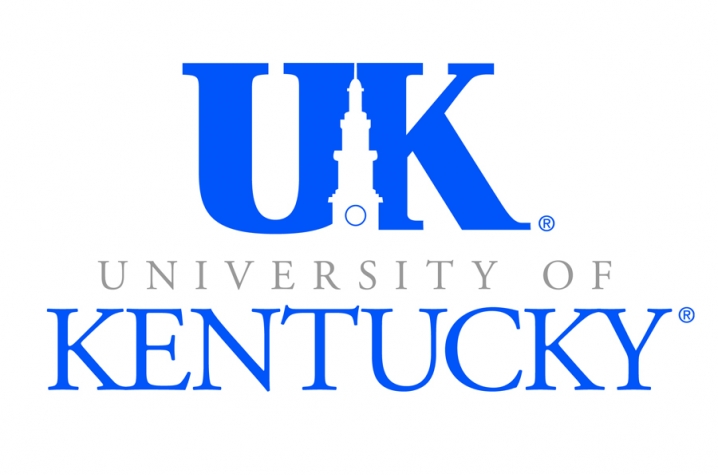 LEXINGTON, Ky. (Oct. 20, 2009) − The University of Kentucky College of Health Sciences inducted two outstanding alumni, Mike Funk and Mark Hunt, into its Hall of Fame at a dinner ceremony Oct. 8.
"Mike and Mark represent the leadership, passion and involvement in health care that is core to the vision we have for the college," said Lori Gonzalez, dean of the College of Health Sciences. "We are incredibly proud of them and are honored to add them to our Hall of Fame."
Mike Funk is a 1981 graduate of the Community Health program and has spent 29 years in heath care, 28 of that at the executive level. He resides in Louisville and is currently the corporate director of national provider networks for Humana, overseeing more than 500,000 contracted providers across the country.
Funk was involved in the implementation of the International Heart Institute, the experimentation of the artificial heart, and is part of a group of leaders in Washington, D.C. working on payment reform in the health care system. He is also a member of the UK Philanthropy Board, a fellow of the American College of Healthcare Executives, a member of the Kentucky Regent Advisory Board, past member of the UK College of Allied Health Development Council, past president of the Hospital Council of Metropolitan Louisville and past president of the Meade County Chapter of the American Cancer Society.
"I'm honored to be recognized, but also humbled that my work is indeed my calling," Funk said. "Thank you very much for this acknowledgment of my work and dedication to advancing health care."
Mark Hunt resides in Atlanta and is a 1985 graduate of the college's Health Administration program. His diverse health care experience spans over 20  years and includes stints with several of the leading proprietary national public and private companies including National Medical Enterprises/Tenet, HCA, Integrated Health Services and, most recently, Genoa Healthcare Group. Hunt has held a variety of senior level executive positions, has formed and developed several companies and started his own health care consulting company providing business development and merger and acquisition services. Hunt is also a member of the College of Health Sciences Philanthropy Board.
Hunt's leadership roles have been driven by his unwavering commitment to providing the best care possible, and it has also given him the opportunity to identify creative, "outside the box" approaches to addressing a complex health systems environment.
A quote from Nelson Mandela holds special meaning for Hunt: "Education is the great engine of personal development. It is through education that the daughter of a peasant can become a doctor, that the son of a mine worker can become the head of the mine, that a child of farm workers can become the president of a great nation."
"I believe that quote from Mr. Mandela says it all," Hunt said. "Education is the path to great things, regardless of your beginnings. For me, the son of a meat cutter and dental assistant, my education allowed me to be successful on both a professional and personal level. I believe that it's what we make out of what we have, not what we are given, that truly separates one person from another."
The 2009 College of Health Sciences Hall of Fame event also recognized student scholarship recipients. It was followed by a student scholarship golf scramble at the Griffin Gate Golf Club the next morning. For more information, contact Nick Basham at (859) 218-0848.